The Takeaway
ACA Repeal Stirs Fear of a Future Without Healthcare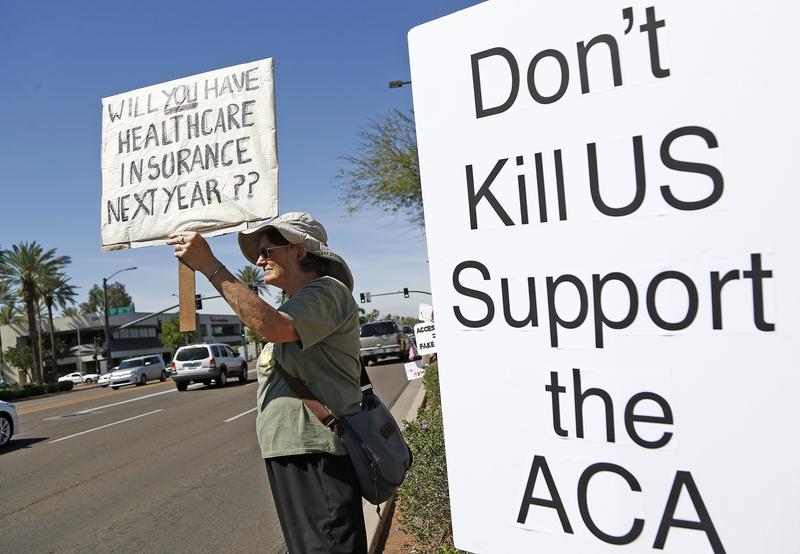 Click on the 'Listen' button above to hear this segment. 
The GOP's long-standing promise to repeal the Affordable Care Act will hit another milestone this week: House leaders are set to vote to replace bill for this Thursday.
President Donald Trump has voiced his support for the American Health Care Act (AHCA), but the new legislation will still face steep opposition in the Senate, and members of the conservative Freedom Caucus in the House have also spoken out against the bill.
In addition to watching the repeal process closely, The Takeaway has been talking to people who get their insurance through the ACA over the last several months. Fraser Speaks, a 27-year-old graduate student living in Charleston, South Carolina, is one of these people. She is worried that the GOP plan to replace the ACA will not cover her mental health costs.
"I've been diagnosed with major depressive disorder and type II bipolar," Speaks says. "Care and treatment for mental illness is not cheap — if I was having to pay everything completely out of pocket I don't think I'd be able to afford it. This is a life-saving thing that I need  — it's kind of a life or death situation."
Speaks, who is going back to school to become a guidance counselor, didn't have insurance for a few months when she decided to refocus and make a career change.
"I actually had to be hospitalized for that," she says. "During that time I wasn't able to afford to go to all my therapy appointments and my situation at the time pretty much got out of control, and I had to be hospitalized. Now I'm paying for that, and it's very, very pricey."
Click on the 'Listen' button above to hear Fraser Speaks' full story.