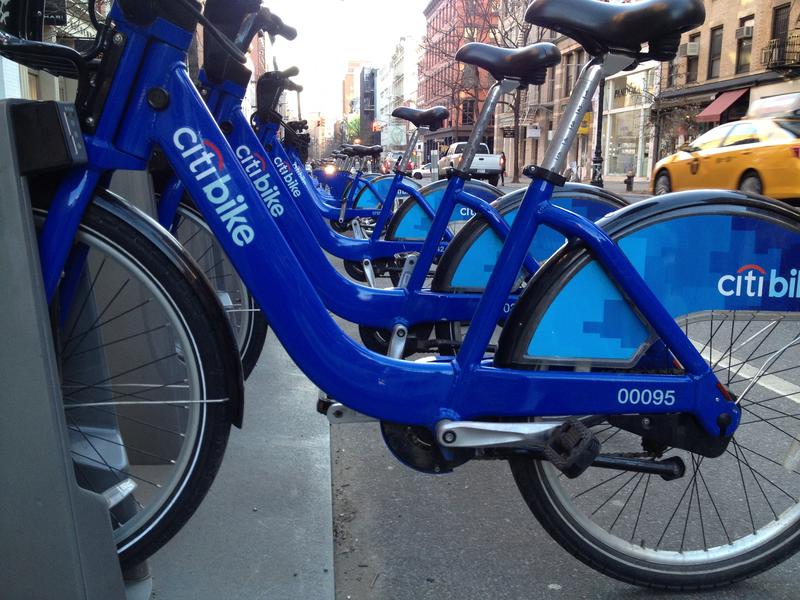 The head of New York City's bike share program is stepping down. Here's the statement from New York City Bike Share.
Justin Ginsburgh oversaw the launch of the nation's largest bike share system as the General Manager for New York City Bike Share. His experience in managing complex real estate deals as well as City and State politics made him ideal for this position and this time. He is departing New York City Bike Share to serve as a special adviser to Peter Lehrer, the principal of Lehrer, LLC, world-renowned for managing large scale complex construction projects. We wish Justin the best in his new endeavors and welcome Eddie Inlow, former General Manager of Divvy Bikes in Chicago and current COO of Alta Bicycle Share, who will oversee general operations as we conduct a national search.
Despite the program's popularity with New Yorkers — it has nearly 100,000 annual members — in recent days, Citi Bike has come under fire for financial problems. But on Wednesday, the city's Department of Transportation voiced support for the program.
"Citi Bike has found its place in New York and has become an important way for New Yorkers and visitors to get around town," said Polly Trottenberg, the DOT commissioner, "evidenced by the 7,000,000th ride and 100,000th annual member milestones reached in just the past few days."
She added: "We remain committed to working with the system's operator to address its financial and operational issues to ensure it meets the needs of its riders going forward."
The head of Alta Bicycle Share, which operates Citi Bike, has refrained from commenting directly on Citi Bike's problems — although she seemed to address it when tweeting a Citi Bike blog post.
Keep calm and Citi Bike on! 100,000th Annual Member welcomed! 7m miles pedaled! @altabikeshare @altaplanning http://t.co/5jBLooXbr0

— Mia Birk (@miabirk) March 26, 2014
(UPDATED 9:25 pm)