Happy National Poetry Month! Here's Assignment #3...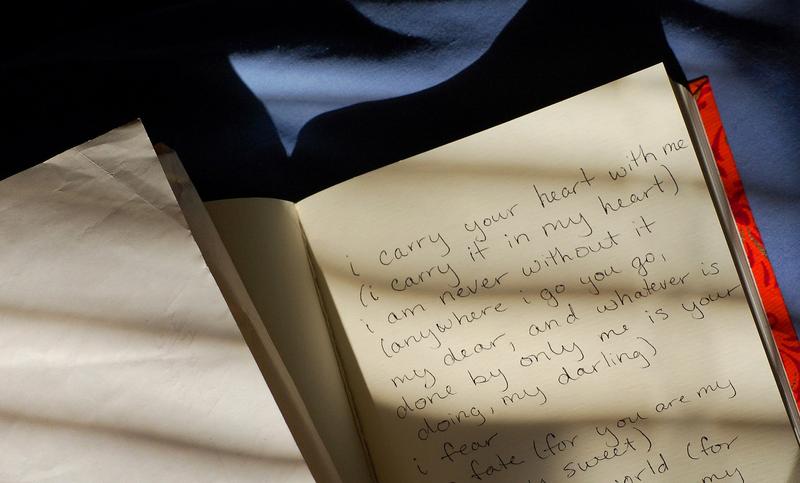 April is National Poetry Month! Throughout the month, we're hosting a series of conversations and on-air classes with local poets Tracey K. Smith, Gregory Pardlo, Vijay Seshadri, and more.
Here's your assignment this week, from Pulitzer Prize-winning poet Sharon Olds:
Write a short poem (16 lines or fewer) using (among others!) the words acid, anise seed, butter, cherish, grisly, margarine, mother, pearl, sing, and tell.
That's it. A short poem that incorporates the vocabulary list above. Drop your submission in the comments below!
There's no real deadline for this, but if you submit by Thursday, April 21st, there's a chance Olds will read your poem on the air!
(In case you're curious, here are Assignment #1 and Assignment #2 from earlier this month.)
And you can hear our conversation with Sharon Olds below (she reads several of listener-submissions and one of her own!):