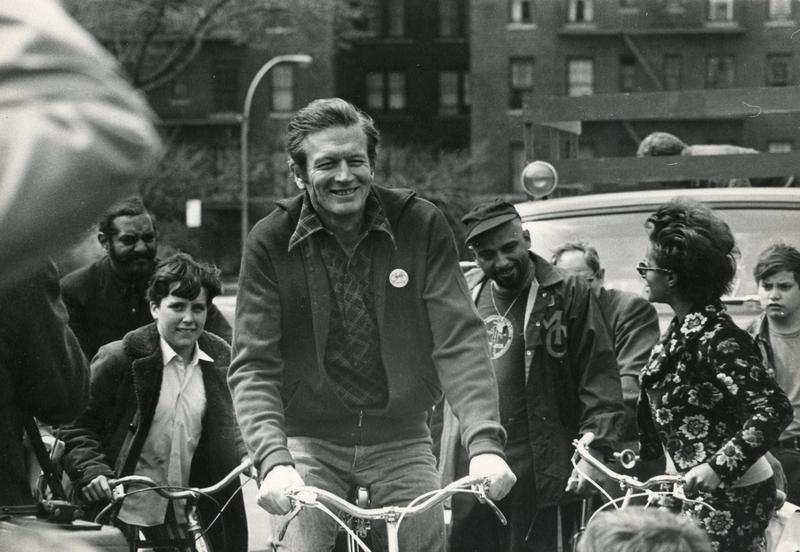 Mayor John V. Lindsay implores New Yorkers to be more tidy on the first Earth Day, April 22, 1970.
In a wide-ranging speech, the mayor ties the city's quality of life issues to the greater concerns of the national environmental movement. The business of pollution, he says, is "the twin brother of the business of poverty and despair."  In order for New Yorkers to contribute to meaningful global change, Lindsay says we must first stop littering and - interestingly enough - "start respecting alternate side parking."   
In the last half of the address, Lindsay talks about the "immoral and indefensible war abroad", and argues that resources currently going to support the military industrial complex need to be redirected to the concerns at home.  
New York's Earth Day drew some of the largest crowds in the country.  The city shut down 5th Avenue and 14th streets for Earth Day and an estimated 1 million people crowded into the streets.