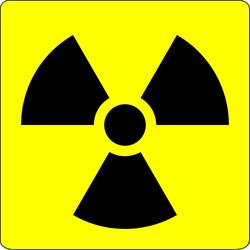 Summary
This episode is from the WNYC archives. It may contain language which is no longer politically or socially appropriate.
Jay Nelson Tuck moderates.
Guest is Professor Hanson Blatz, Director of Radiation Control of the Department of Health. He discusses the dangers of radiation in New York City.
Panelists include Katie Lou Rogers, Mike Wall, Jack Parker, and Mark Gerrity.
Questions revolve around recent reports of nuclear weapons being transported through the city of New York. Blatz describes the City's agencies which work with the Federal government to create a cooperative plan to deal with accidents. He describes plans to ensure accident reports are communicated to all relevant departments.
Discussion of nuclear weapons in the United States.
Exposure to radiation has increased over the past 50 years due to medical and dental X-rays. Shoe stores have been banned from using them to fit children's shoes.
"Well, in the case of dental x-rays all I can recommend is if mother takes little Johnny to the dentist just tell him to cross his legs - this is a very effective shield against exposure of the reproductive organs - and this is quite effective."
Also discussion of nuclear reactors and the safe guards against disasters.
Audio courtesy of the NYC Municipal Archives WNYC Collection
WNYC archives id: 72073
Municipal archives id: LT8842
Transcript
This is a machine-generated transcript. Text is unformatted and may contain errors.
Are atomic bombs transported through your will atomic ways poison our watching how can we protect ourselves against radiation our X. ray examinations dangerous for the answers to these and other questions listen now to campus press conference every Sunday at this time editors of college newspapers question a newsworthy personality how a moderator on campus press conference is the noted newspaper man and editor Jane Olson time now to introduce the panel and today's guest here is Mr Tuck Good evening though most of us are seldom aware of it a great many dangerous radioactive materials are all around us right here in the city of New York hospitals use some of these materials to save human life industrial plants use them for a variety of purposes and recently the New York Times reported that more than sixty nuclear weapons had been moved through the city in a period of three months the Times did not say whether they were small nuclear shells large atomic explosives or even hydrogen bombs but it said they traveled in New York and perhaps it was very near your own home our guest this evening is the man who is charged by the city with protecting us from the dangers of these radioactive substances is Professor Hansen Black's director of the office of radiation control of the city health department professor of glass has got his whole career in the special field of radiation he was formally radiation director of the health and safety laboratory of the Atomic Energy Commission and is presently associate professor of industrial medicine at New York University. Here tonight question Professor blood's Arcadia Will Rogers of the Columbia Graduate School of Journalism Mike Wald of the N.Y.U. squared Journal and Mark Guardian Jack Barker both of the Fordham student bar association walk with your lead off. The fact that atomic weapons are transported through New York City professor does the city have any agencies which cooperate with little or federal authorities to coordinate the transportation of atomic weapons and improvised safety devices for the city the transportation of all radioactive materials and clothing atomic weapons is watched by many agencies both federal and local the Interstate Commerce Commission and in the city the police fire and health departments as well as the local A.B.C. agency we have a cooperative plan for guarding against any possible accidents during transportation through the city. Mine if they should be an accident and radiation would be released what would the city do. Our plan calls for immediate action we have around the clock coverage so that if any accident is reported the information is trance method to the police and fire departments and also to our own staff we have an emergency car equipped with a two way radio so that we can be kept in touch with at all times all of our principal members of our staff keep instruments at home so that in the event of an accident occur during the night we can get to it as quickly as possible. Cried Mark with the N.R.A. way of warning the citizens of the people of New York I suppose it happened during the middle of the night and I went to listen to their radios at that time and radiation was being spread could you want them and what could they do well let's let's not got too excited about radiation accidents I have made a study in the last few months in connection with our program of every accident which has been reported both in New York City and all over the United States the Atomic Energy Commission has compiled a rather lengthy report on accidents and I have gathered information from other sources there has never been an accident. The Haeckel accident or a fire which has resulted in over exposure to any individual or injury to any individual most of these have resulted in contamination that has to be cleaned up of course and much excitement including newspaper headlines it's largely the public reaction that we want to get guard against because we're convinced that most accidents because of the manner of packaging and shipping in the safeguards that are used are very unlikely to result in any harm to anyone so there's I would prefer not to get the people too excited about. Jack isn't there a real danger though Professor that in cases of accidents even though it hasn't occurred to date that there might be very serious consequences to the citizens of New York City it is it seems to me to be very unlikely the worst possibility probably is a serious accident involving the destruction of an atomic weapon this has occurred in several places in the country. The release of certain materials widespread. Could contaminate an area which might be serious but. If such an event should occur there are plans for controlling the Atomic Energy Commission has an emergency squad headquartered right in New York City for this purpose I see in view of the dense population in the New York City metropolitan area or is there any way that these weapons and these substances can be eliminated from traveling through this particular area we have been assured by the Atomic Energy Commission on the part of Defense that they are transported they are avoiding a large surplus of population as far as they can and we also know from reports that much of the strength protection is done by aircraft it's very easy to avoid a large city nevertheless it appears evident from the newspaper story actually that's the first I learned of the fact that they were being transported through the city. It apparently is evident that they must transport someone through the city I might say that we've had a meeting since that article appeared with the Department of Defense and they have agreed to. At least advise me on a confidential basis of the exact manner in which these are being transported and they gave me off the record assurance that I would be satisfied that there is no great danger actually they have also agreed to follow certain routes through the city which of void highly congested areas of the course they won't tell the public where those routes are but all the roads the roads are public they have been laid out by the fire and police departments of the city and department public works and the thing that the Atomic Energy Commission and the Department of Defense don't want us or anyone to know is how many weapons are being transported and how frequently because this would give some idea of the location of our defense and the extent of our defense which of course is a national security matter. All the time said that while it didn't work Turmel you're fraid of one of these things blowing up in the streets prefer a sublime sit still for the chemical explosive part of it which sets off the. Atomic bomb could blow up and this could scatter plutonium over a considerable distance and constitute a real hazard do you think that's of much of a danger in the city the STIS could be a danger and I'd like to emphasize what you said the Department of Defense has assured us that there is no way in which nuclear weapon being transported could result in a nuclear explosion on explosion would be the high explosives and the distribution of the two tone ammo whatever material present the weapon this could constitute a hazard if it were uncontrolled that the people in hail too much of this it could constitute a hazard but on the other hand you transport a great deal of dangerous materials for the city which probably could be equally toxic on many poisons that we take as a matter of course maybe equally dangerous to some of these materials or our body just don't think about it maybe it's just as well we don't. Too much Katie I understand too that sixteen uclear weapons have been transported to the city since August is that true and. I don't know any more about this than you do know this is a security matter and I read it in the paper and and it was news to me so I can't help you with that well if you don't know how many are coming through how can you prevent any accidents we can limit the. Route and the Department of Defense has agreed to limit the route of the routing of these to certain areas where if there were an accident. The harm would be minimal and also they have agreed to transport these through the city only during certain times of day if we wish it and this should certainly serve to minimize them I expect to having a private meeting with them soon to discuss the whole matter on a classified basis and they indicated that I I would be satisfied that this really doesn't constitute an unusual hazard of course that constitutes a hazard but we have to evaluate this in terms of our national defense. Bar aside from the question of nuclear weapons Professor all of us are very radiation conscious Could you tell us whether or not New Yorkers generally have been more exposed to radiation and they have in the past and if so one of the causes of this well it depends on what you mean by the past up until fifty years ago everyone was exposed to a certain amount of radiation from cosmic radiation the radioactive materials in the earth and our building materials on the other hand in the last fifty years we have added a very important source which is the huge medical and dental use of X. trace this is the largest single source of manmade radiation to which were exposed today. Well speaking of X. rays. Are any shoe stores in the city still using these fluorescent machines to children's shoes no they were banned from the bar they've been Margaret and they have been suggestions made them with regard to children's taking a six months exam dental examination they should not be given an X. ray every six months you agree with this and no I don't agree to any limitation on the use of X. rays in extent if a physician a dentist thinks an extra examination is necessary believe he should take it but he should take it properly we do find that some positions and dentists are not aware of the all the precautions they should take when a dentist takes a makes an X. ray exposure on a patient the X. ray beam should be limited just to the area of the tooth and not expose the whole head and each case as we have found sometimes same holds true in the case of medical examinations are there any special precautions one should take to protect himself from an overdose of radiation in this case well in the case of dental X. rays the only thing I can say is a mother takes little Johnny to the notice just tell him to cross as legs this is a very effective shield against. Exposure of the reproductive organs and this is quite effective and may be helpful in providing genetic Yes one of the difficulties in this problem as distinguishing between. Damage or exposure to the individual and the amounts of radiation we consider the limit when we're considering long range effects on the general population genetic effects these are two different standards and they're unique in radiation I don't know of any other toxic material that has to standards for this purpose but you have to watch for both dangers that's right Jack now with all the medical and dental equipment in use in the city and throughout the country are there any safeguards being taken to examine this equipment to make sure it's in proper working order so that perhaps the individual patients will not receive an overdose. Oh yes this is a our principal job in New York City we have had registered so far over twelve thousand radiation installations most of them dentists and doctors X. ray machines we have already inspected some thirty five hundred medical X. ray machines and a few dental ones we have quite a lot of staff out inspecting all the time and this is probably the most important aspect of our job well is there any sort of certificate that you pass upon are given to these dentists and doctors to safeguard to let the patients know that they are equipment has been inspected in is safe no we don't do that because the principle aspect of the safe use of X. ray equipment is in its use not in the equipment itself we could inspect an office and find it in perfect condition yet it could be used improperly we do send a dentist or doctor a letter saying we have inspected it and found it in satisfactory condition this is for his own purpose but we deliberately don't give him a certificate because Caylus man could put a certificate on his wall and feel that he's in good shape and still misuse the equipment do you find it desirable or or do you give instruction to doctors and dentists and safety precautions or is that necessary Oh this is a also an important part of our program we are issuing bulletins of information for each particular type of X. ray unit one for a dental X. ray and one for a first go therapeutic type of diagnostic medical type so that the man or the operator in each case will know the basic rules that he should follow and I would say that if everyone who gets one of these little bulletins of information follows the simple rules of the radiation exposure of the population would be reduced considerably. Right Professor vies you mentioned before a permissible level of radiation Well I'm looking at a chart which was compiled by Consumers Union which publishes Consumers Reports you notice that as we get more knowledge of radiation the level has been reduced for example they say then one hundred twenty eight the permissible level was one hundred read per year read as a unit of radiation in one hundred thirty six and became thirty five per year in one thousand nine hundred eighty eight it became fifteen per year in one thousand fifty seven it became only five per year how do we know that next year it won't be down to one or even less that we haven't already passed the maximum level. We don't know that. Each reduction has been been the result of further information at first we just protected ourselves so we wouldn't burn our hands and actually protected ourselves to the extent that we wouldn't have changes in our blood become anemic which is the next most sensitive least sensed less sensitive part of the body later there was some evidence that the radiation workers had a shot at last lifespan than others and so it was reduced still further and then the most recent investigation has been that of genetics and this has been the cause for the most recent reduction from a small dose I believe the consensus of the experts is that we have about reached the limit and there are some who even believe that we have gone a little beyond it that we may be able to relax in the future one of the reasons is that genetic effect won't show up for several generations. And we have no choice but to be conservative since we don't know God might well Consumer Reports also send them to a National Committee on radiation protection was thinking of making the permissible level only one tenth of what it is now. They didn't make the level one tenth of what it is now for all those not engaged as radi