Handshake and a Hug Between Mayor and Council on Budget Deal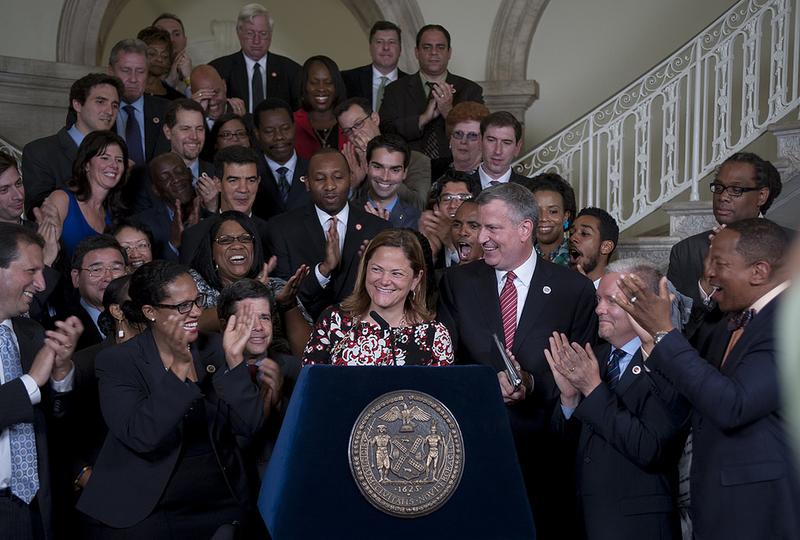 Mayor Bill de Blasio and City Council members are celebrating their agreement on a new budget, which is expected to be adopted next week.
It includes the mayor's big priorities like universal pre-k, after-school programs, affordable housing, and money for new labor contracts. And it has elements of some things council members wanted, like more police on patrol, and free lunches for middle school students.
The mayor's budget originally came with a $73.9 billion price tag, and he says it's about $75 billion now. The administration says strong revenues will help cover the difference, and so will the new contract with teachers, which allowed the city to tap some labor funds in reserve.
But budget watchdogs are warning about gaps going forward. They say maintaining this level of spending will be hard if the city's economy faces a setback. And they say future budgets could be thrown further out of balance if other unions demand bigger raises or if health care savings for workers don't materialize.