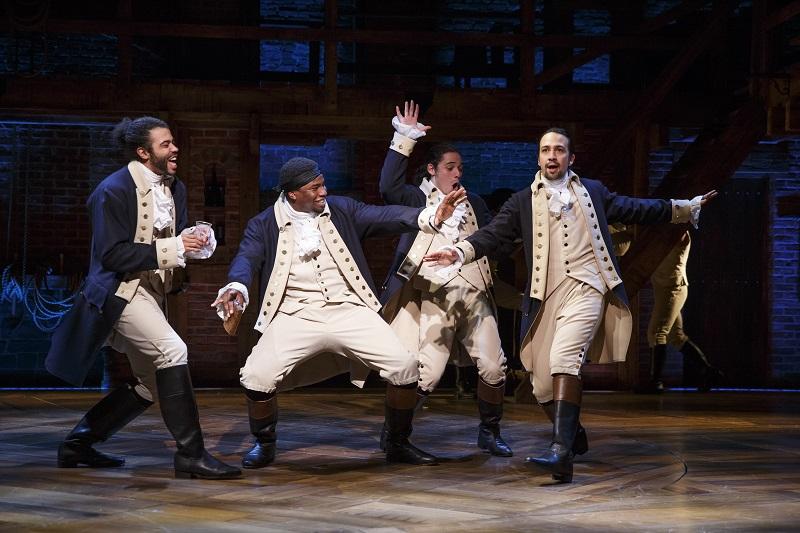 In New York City, thousands of students from underserved neighborhoods will see the Broadway smash hit Hamilton as part of an innovative American history curriculum. Captivated by the production's hip-hop music and engagement with both historic and contemporary issues, students have been able to garner extensive knowledge of the Founding Era in American history.
Funded by a grant from the Gilder Lehrman Institute of American History, over 20,000 high-school juniors in New York City are given a month to perform critical analysis of historic texts involving this era of history, and then design, produce and perform an artistic piece based on these primary source materials.
Hamilton: A Story of US follows students at Bronx Theatre High School, Broome Street Academy Charter High School and Marble Hill High School as they explore the stories and personalities of America's Revolution in their own words and musical performances onstage at the Richard Rodgers Theatre, the same stage Hamilton performs on.
Hear the voices of students, Hamilton cast members, biographer Ron Chernow, the Hamilton score, and Pulitzer Prize winner Lin-Manuel Miranda -- who says that Hamilton is "a story about America then, told by America now."