The Brian Lehrer Show
From Wall Street to Pennsylvania Avenue; Post-Castro, Pre-Trump Cuba; Hamilton Electors; The New York Times Meets Trump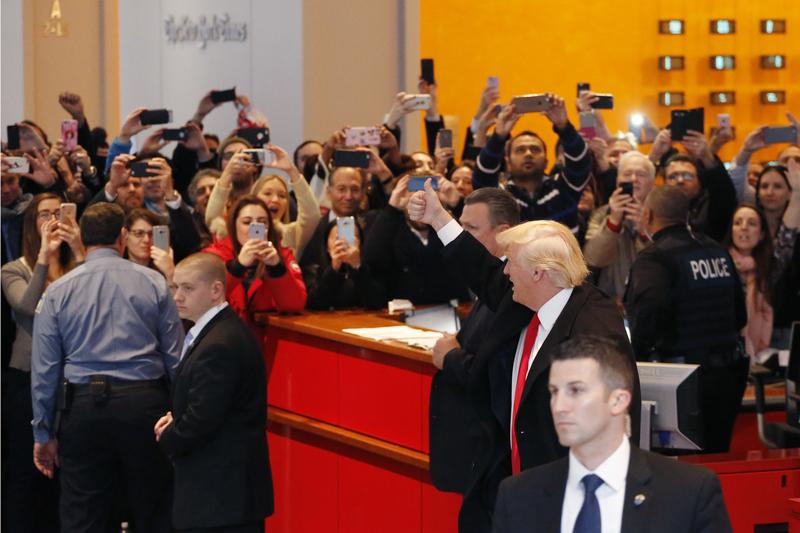 Coming up on today's show:
Felix Salmon, senior editor at Fusion, discusses Donald Trump's selection of former Goldman Sachs partner Steven Mnuchin as his Treasury Secretary.
José Fernandez, co-chair of Gibson Dunn's Latin America Practice Group and former assistant secretary of state for economic, energy and business affairs from 2009 to 2013, discusses the difficulty facing Cuba's economic future as the country's leadership seeks to maintain power while liberalizing the economy, in hopes of improving the quality of life for Cubans.
Kyle Cheney, reporter for POLITICO's Campaign Pro, talks about the group calling themselves "Hamilton Electors" after Alexander Hamilton's view that the Electoral College could operate independently of the states' popular votes. He's joined by Polly Baca, former Colorado State Senator and current Colorado Elector.
Thomas Friedman, New York Times columnist and the author of many books, including The World Is Flat, asked several of the questions during the meeting between the New York Times and President-elect Trump. He talks about the transition and his new book, Thank You for Being Late: An Optimist's Guide to Thriving in the Age of Accelerations (Farrar, Straus and Giroux, 2016).