Haitians in Brooklyn Anxiously Follow Hurricane Matthew's Path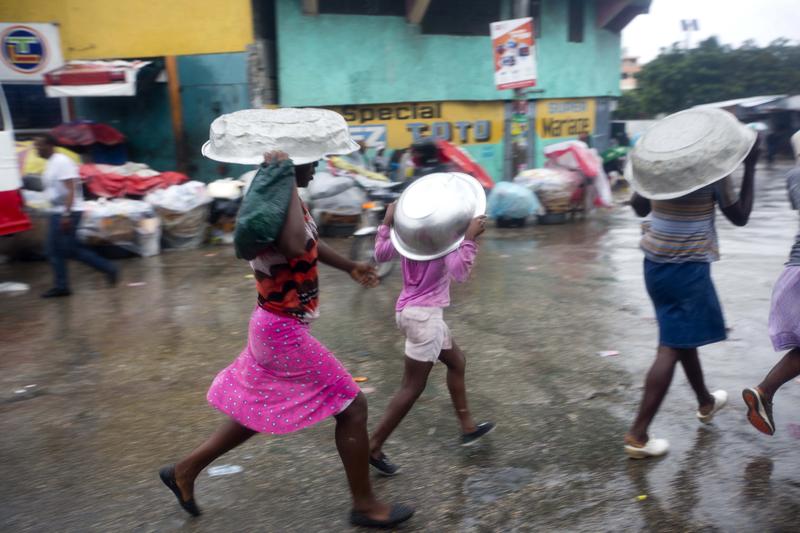 Haitians living in the tri-state area have been tuning into Radio Soleil for live updates. The station, based in Flatbush, Brooklyn simulcasts broadcasts from Haiti. Station manager Ricot Dupuy stayed up all night monitoring the storm and breaking into the broadcast to add his own information.
"Yesterday, we were telling them to call Haiti and convince the people that this is serious, please move, go," he said. "Today, it's about convincing them to be ready for what's to come."
Dupuy said while the Haitian community already sends remittances back home, it'll have to send more now. "There's going to be massive needs in everything. The prices of basic necessities are going to skyrocket, understand the agricultural stock in the country have been devastated the waters have  brought everything with them. So, a major inflationary spike is to be expected from that."
Down the street is TAP Services, a one-stop shop for sending remittances, and refilling phone accounts in Haiti. Paul Nicholas is the manager and said his office was packed Tuesday morning, and that many customers have had difficulty reaching people in Haiti.
"Tough day, really, and I hear the worst is yet to come," he said. "This lady that came in she told me she called about 10 people, only one of them answered. Lucky that person is alive. I haven't heard of any death, that's a good thing."
That woman he mentioned, is Marie Senate, 47, who runs a clothing store next door. Senate and several friends who are all from Le Cayes, the southern port city hit hard by the storm, gathered to listen to another Haitian radio station on a cell phone. Speaking through an interpreter, she said the friend she finally reached in Les Cayes sounded desperate. "The person she got contact with cannot go nowhere because the water is so strong, so nobody can go nowhere. They have to stay in the house wait 'till later."
Senate and her friends will keep trying to reach out to their loved ones in Haiti. They're adding money to phone accounts there although by now they figure everyone who's in the path of the storm has no power and can't use their phones.