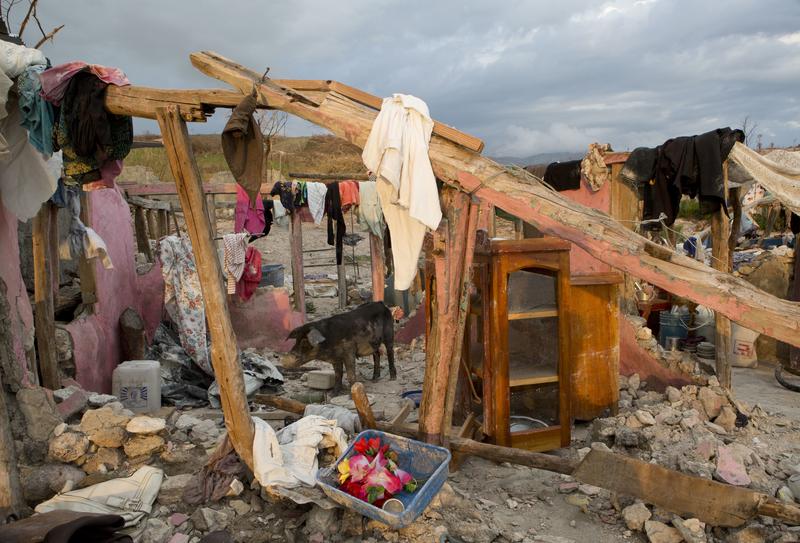 Click on the 'Listen' button above to hear this segment.
Southwestern Haiti is reeling from the destruction caused by Hurricane Matthew last week. Some reports put the death toll at 1,000, and the U.N. estimates 175,00 people are living in shelters.
The hurricane spared the nation's capital, Port-au-Prince, but devastated the country's southern peninsula — particularly the remote villages. Aid organizations are having a difficult time reaching those remote areas, and there's a growing fear the country will see a resurgence of cholera, which began whenU.N. peacekeepers brought the disease to the island nation after the 2010 earthquake.
John Hasse, the national director of World Vision Haiti, is helping coordinate disaster relief and brings us the latest.