The Takeaway
More Than 1,000 Dead in Haiti After Hurricane Matthew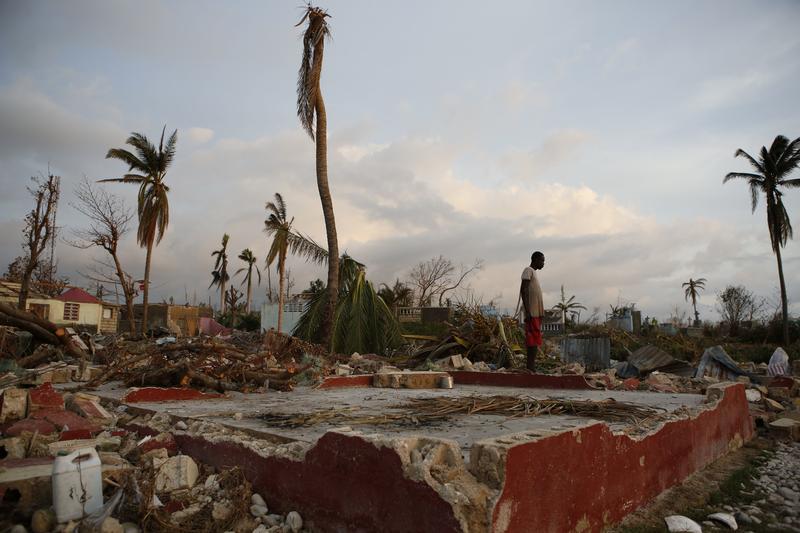 Click on the 'Listen' button above to hear this interview.
In Haiti, more than 1,000 people have died at the hands of Hurricane Matthew, and the country is now in a national state of mourning. Tens of thousands of homes have been destroyed and humanitarian workers say the need for humanitarian assistance is urgent. In addition to property loss, crops have been destroyed, something that is compounding food shortages, and there renewed fears of Cholera.
With lingering frustrations of how outside aid was distributed after the earthquake 10 years ago, Haitians are taking some recovery matters into their own hands. M.J. Fievre, a Haitian-born writer and educator and author of "A Sky, the Color of Chaos: A Memoir," weighs in.