The Takeaway
This Folk Opera Predicted the Biggest Themes of the 2016 Election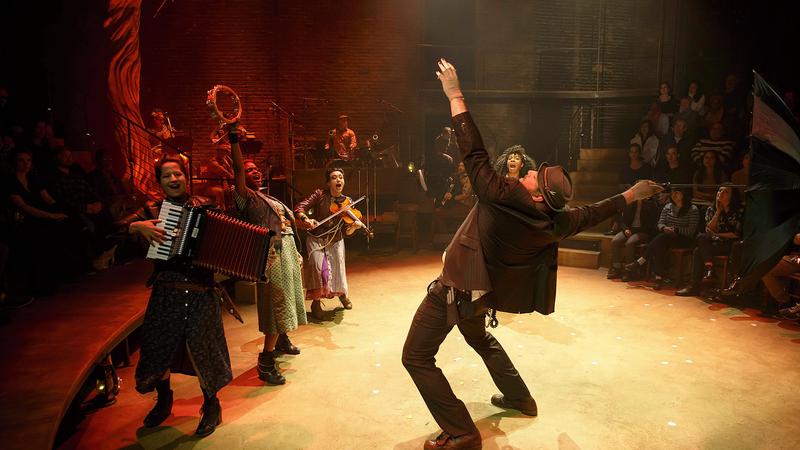 Click on the 'Listen' button above to hear this interview.
Ten years before there was Donald Trump declaring he'll build walls, Vermont-based folk singer Anaïs Mitchell was writing "Why We Build the Wall" for her hit folk-opera "Hadestown." Mitchell also composed the opera, which has earned her critical praise and an international following.
"Hadestown" is a retelling of the myth of Orpheus and Eurydice. Orpheus, the greatest of all singers, who descends into hell to retrieve his wife, Eurydice. "Hadestown" had a run in New York City earlier this year, to rave reviews, and a full cast recording of the show will be out early next year, with four songs already recorded and released.
And now, during this very contentious presidential election, Mitchell has been watching Donald Trump's campaign, hearing his promises of building a wall, and thinking about the lyrics she wrote a decade ago in a whole new light. 
Click on the 'Listen' button above to hear our full conversation with Anaïs Mitchell, and listen to remixed cast recording of "Why We Build the Wall" below. 
Related: Do Good Fences Make Good Neighbors? A History of Border Walls