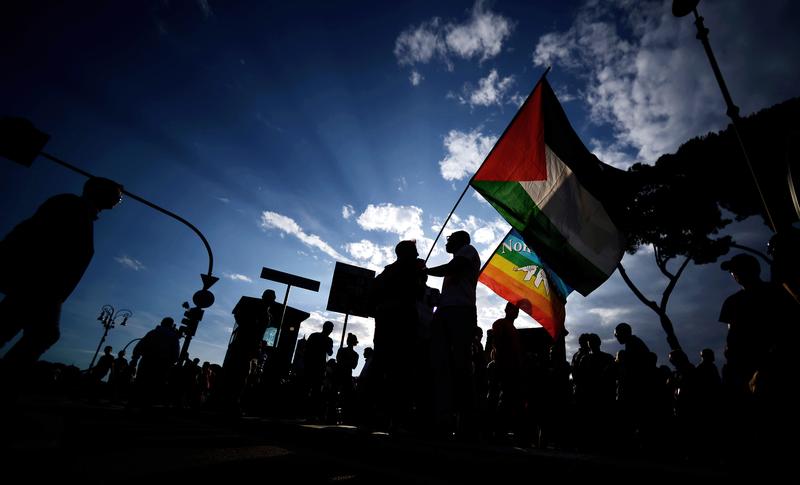 The panelists have much to talk about this week: ongoing conflict in the Middle East, another think piece about Millennials, the latest in television and film news, and much more.
On the political spectrum, the panelists discuss the new round of violence between Israel and Hamas and the New York Times' prediction that Millennials may someday lean right politically.
On the cultural side, the critics discuss Bong Joon-ho's new film Snowpiercer, a dark political allegory with the action sequences and budget of a summer blockbuster. Next, the gabbers turn to the British sitcom Vicious, starring Ian McKellan and Derek Jacobi as two "vicious queens" who have lived together for almost fifty years. And finally, the critics take on David Brooks, who spoke at this year's Aspen Ideas Festival about our culture's overvaluation of shallow success. Is a wildly successful apologist for unfettered capitalism the appropriate advocate for emotional depth?
You'll find links to some of the items mentioned in this episode on the Political Gabfest and Culture Gabfest show pages. You can also join the Gabfest discussion all week long at the Political Gabfest Facebook page and the Culture Gabfest Facebook page.