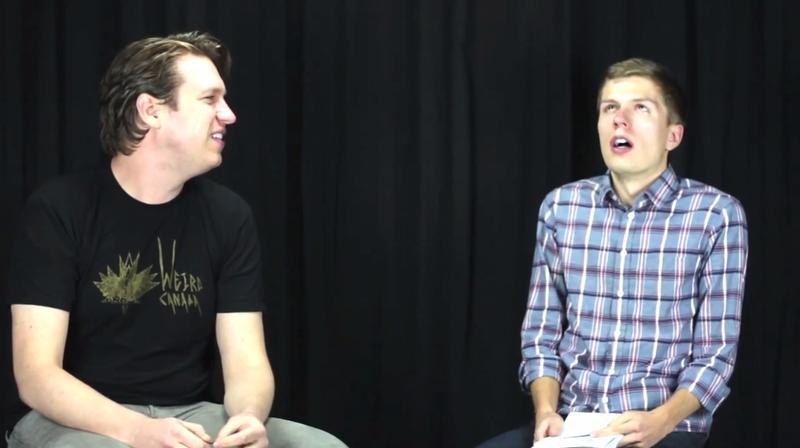 A while back, my colleague Alex Goldman and I got very into watching this one clip, of comedian Chris Thayer interviewing comedian Pete Holmes after they've both eaten habanero peppers. Watching two human beings writhe in pain is much more charming than you'd think. (The language is pretty salty, so if you don't like salty language, skip to videos two and three please.)
The Thayer/Holmes interview was done for a YouTube channel called the Spicy News Network, but of course, habaneros aren't just for interviews. There's also a channel called Hot Pepper Gaming devoted to reviewing new video games after eating a pepper. Again, these are just somehow much funnier and more enjoyable than math would suggest. Alex points out that the best part of the following clip is when the reviewer says, very early on, "No! ... No."
And the best part of this final video is from 0:00 to 3:59.