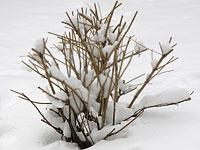 (Springtime in New York (WNYC/Janet Waggener)
)
The Gurus of How-To, Al Ubell and Larry Ubell, answer questions and give advice on how to repair and maintain your home or apartment. They'll offer tips on keeping your furnace in fine form, making sure your pipes don't freeze, and making sure you're home is heated and insulated efficiently.
Call 212-433-9692 with your questions or leave a comment below!