Westchester Race More About Abortion, Guns Than Roads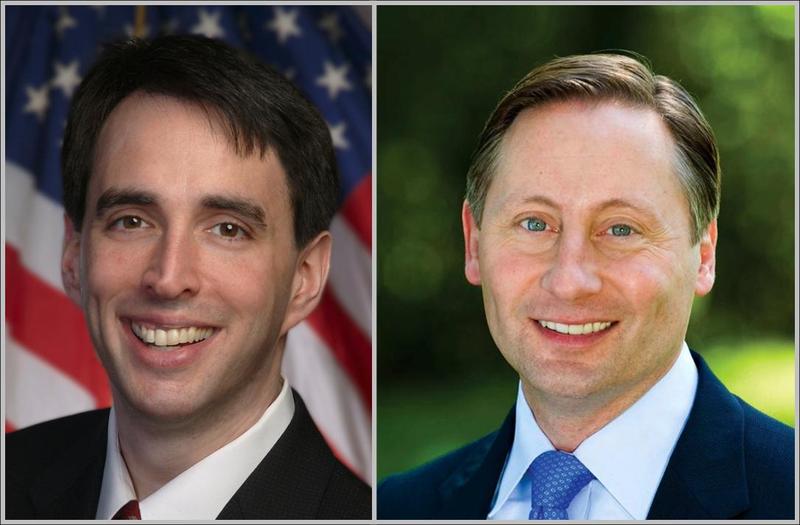 The County Executive is Westchester's top job, with responsibilities that range from writing the budget to overseeing some road and bridge repairs. But this year's race sounds more like a battle for Congress or even the White House.
For New Rochelle mayor Democrat Noam Bramson, the race for Westchester County Executive against Republican incumbent Rob Astorino is about some of the most  emotional issues of our time.
One Bramson ad features relatives of people killed by gun violence and notes that, after taking office, Astorino brought gun shows back to the Westchester County Center. In another, Bramson stands in front of a Planned Parenthood outpost saying Astorino vetoed a law seeking to protect women entering health clinics from intimidation.
Astorino says he canceled the gun show after the shootings in Newtown, and opposed the clinic access bill because it would have impeded free speech and led to lawsuits. Plus, he says these sweeping social issues aren't what the race is really about anyway.  It's not guns so much as the bread-and-butter of budgets and management. 
"He can say what he wants as political rhetoric for the last, you know, several weeks of the campaign," Astorino said on the Brian Lehrer Show. "But I'm going to be judged by the people for what I've done here in Westchester."
Astorino touts his record reducing taxes. He said Bramson's record as mayor of New Rochelle doesn't come close.

"He got downgraded by Moody's. And while this was happening, he was cutting police and fire and giving himself a 40 percent pay hike while the world was collapsing," he said.

But Bramson says the bond rating is the same as it was when he took office, and the number of emergency personnel got smaller through attrition. Meanwhile, he says Astorino closed health clinics and raised the cost for parents of subsidized child care.

"Westchester voters have a choice between a common sense Clinton Democrat on the one hand and on the other hand someone who comes out of the Tea Party wing of the Republican Party," he said in an interview with WNYC's Brian Lehrer.
Astorino called that "nonsense."