Soundcheck
Derek Gripper Plays Kora Music on Guitar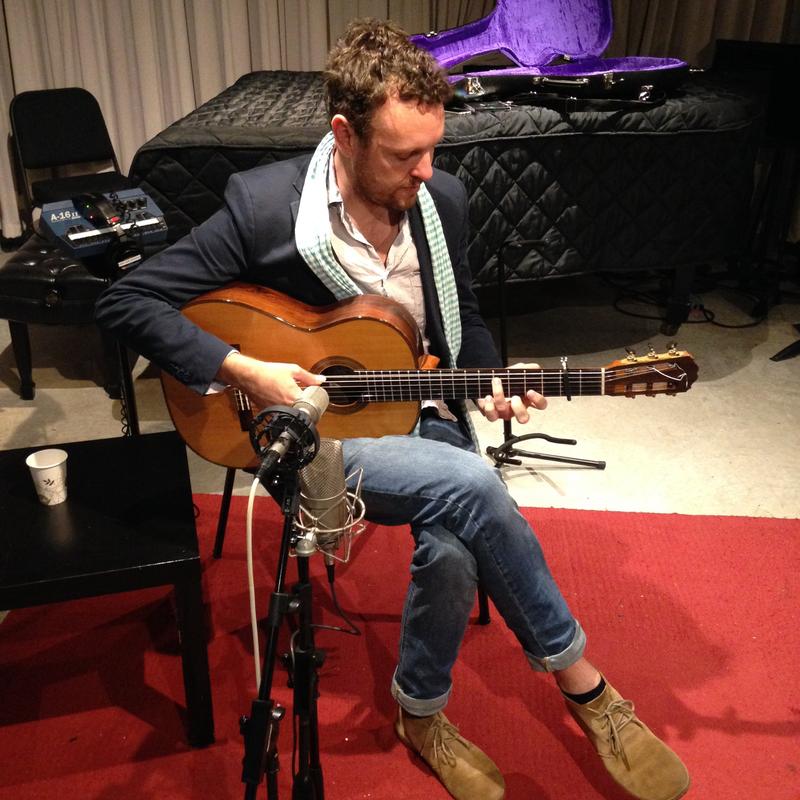 South African guitar virtuoso Derek Gripper plays music originally meant for the 21 stringed lute-harp, the kora, on his 6-string Segovia-styled guitar in the studio. Listen to unbelievable arrangements of Malian kora greats, as well as original compositions in the flowing, cascading style of kora music, all translated for 6-string guitar.  
Gripper's latest record, "Libraries on Fire," is titled after this quote: "In Africa, when an old man dies, it's a library burning," attributed to Amadou Hampate Ba. On this record, he continues to make the impossible happen, taking melodies from the Manding Music, even duets for kora (a total of 44 strings!) and arranging them for the six guitar strings. 
See Derek Gripper with Trio Da Kali at Carnegie Hall's Zankel Hall, on Saturday, Nov. 12.
SETLIST
1. Tita
2. Tutu Jara
3. Copenhagen
Here's but a sample of guitarist Derek Gripper, performing as part of a New Sounds Live/New York Guitar Festival event from last spring in the Greene Space.