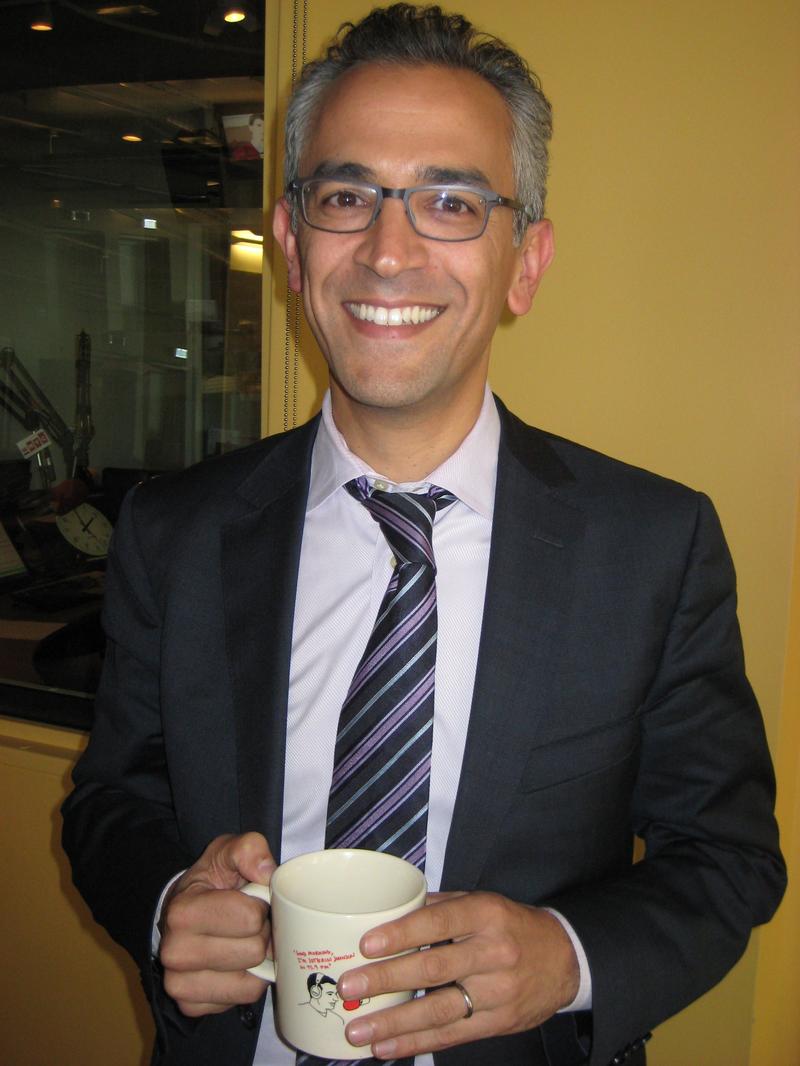 MSNBC.com editor Richard Wolffe was on the Leonard Lopate Show recently to talk about what happened behind the scenes of Pres. Obama's 2012 re-election campaign. He also told us about his love of cooking. Find out what else Richard Wolffe's a fan of!
What have you read or seen over the past year (book, play, film, etc…) that moved or surprised you?
         Play—Surprisingly, Matilda!
         Film—Also surprisingly, Gatsby
         Book—The Finkler Question by Howard Jacobson
What are you listening to right now?
         Apart from WNYC (as a New Yorker), Lianne La Havas, Amos Lee
What's the last great book you read?
         I'm re-reading Conan Doyle with my kids.  Holmes has such a tight structure.  The plot development is so concise, it's still brilliant.
What's one thing you're a fan of that people might not expect?
         Cooking—It's therapeutic, social and, I think, an act of love
What's your favorite comfort food?
          Anything with rice—paella, risotto—the hardest and most satisfying dishes