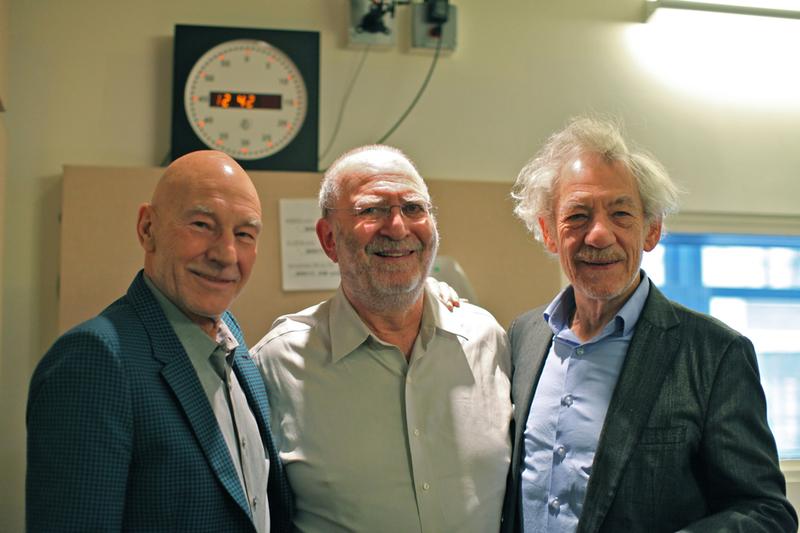 Sir Ian McKellen was on the Leonard Lopate Show recently, along with his co-star Sir Patrick Stewart, to talk about the Broadway production of No Man's Land and Waiting for Godot. He also told what he's a fan of and gave us the recipe for his favorite comfort food!
What have you read or seen over the past year (book, play, film, etc…) that moved or surprised you?
        I find myself regularly remembering the tiger in Life of Pi. Totally credible. A mythic survivor. 
What are you listening to right now?
        The voice of my conscience which tells me to get some sleep before tomorrow's matinee of No Man's Land. I don't much listen to music, unless it's live.
What's the last great book you read?
        The Hobbit
What's one thing you're a fan of that people might not expect?
        Nobody who knows me would be surprised at my enthusiasm for any sort of live entertainment. I have just attended the Gypsy of the Year Awards, quite the most moving and uplifting of Broadway shows. Just 2 performances in aid of Broadway Cares/Equity Fights AIDS. Broadway dancers and singers in specially devised pieces for the delectation of the fellow-professionals in the audience. Bliss.
What's your favorite comfort food?
        Mashed canned sardines in tomato sauce,  spread over hot buttered toast; well seasoned.