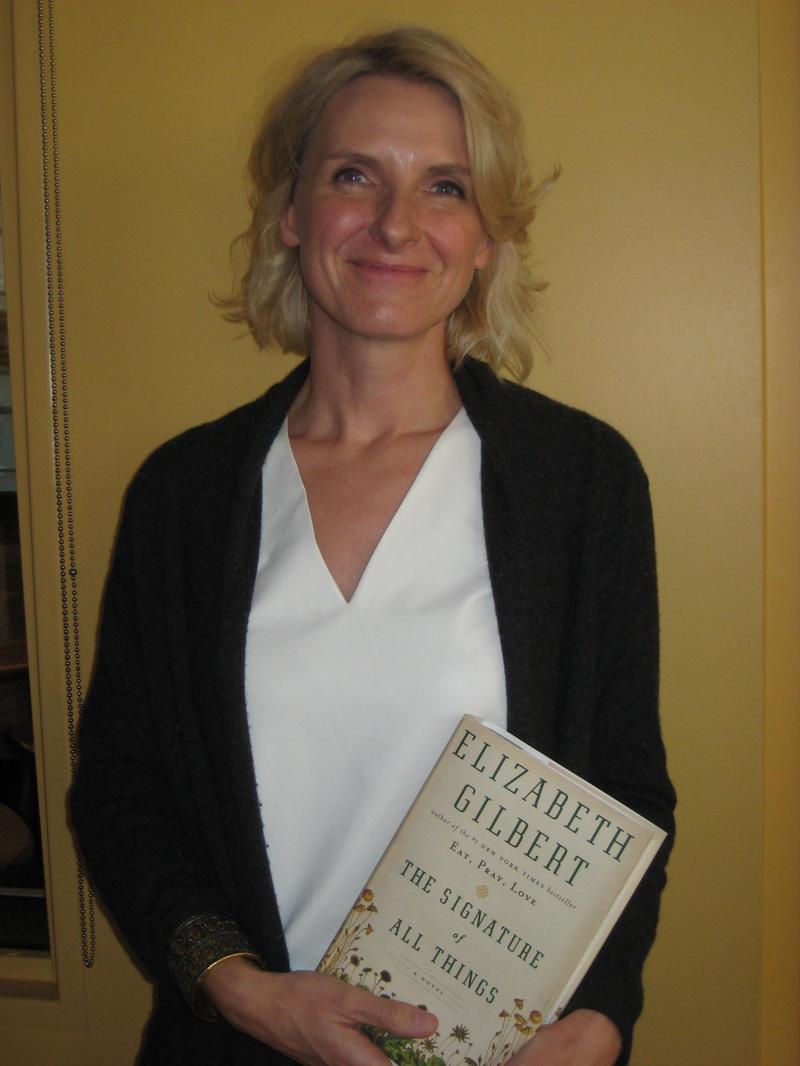 Elizabeth Gilbertwas on the Leonard Lopate Show recently to talk about her latest novel, The Signature of All Things. She also told what she's been reading recently -- and giving up music for talk radio/podcasts. 
What have you read or seen over the past year (book, play, film, etc…) that moved or surprised you?
           "The Little Locksmith" by Katherine Butler Hathaway – reprinted memoir from 1942 -- extraordinary
What are you listening to right now?
           Podcasts, podcasts, podcasts. "The Bugle" is my favorite. I've given up music for talk.
What's the last great book you read?
           Wolf Hall by Hilary Mantel
What's one thing you're a fan of that people might not expect?
           "RuPaul's Drag Race" – the best transvestite reality TV show around.
What's your favorite comfort food?
           Macaroni and cheese. Anybody's. Even orange will do.