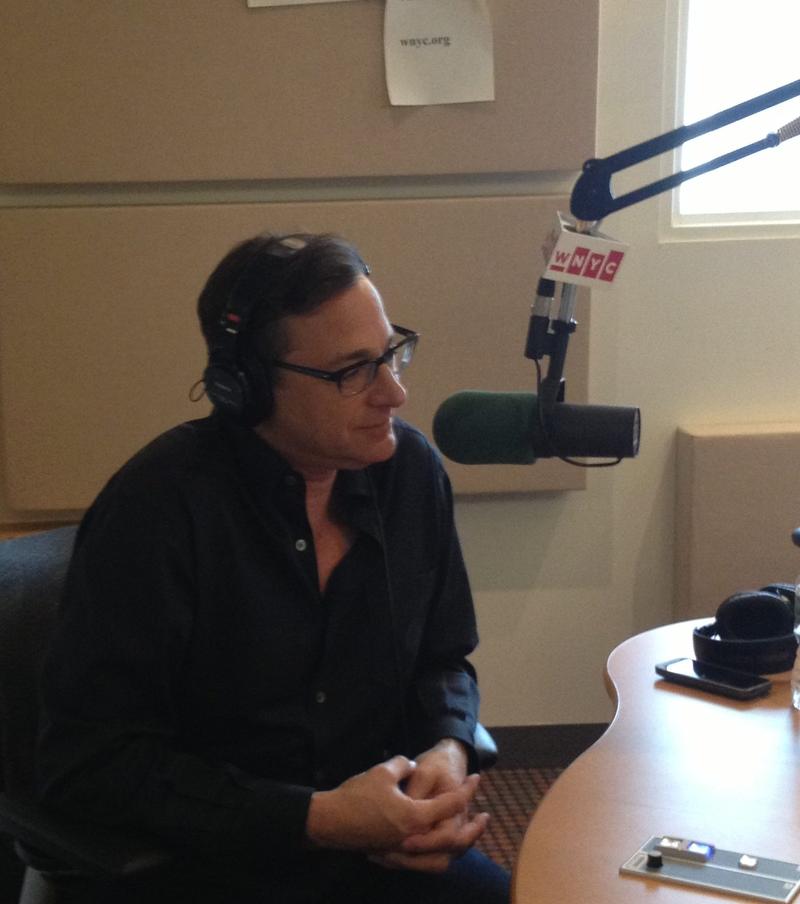 Comedian Bob Saget was on the Leonard Lopate Show to talk about how he got into comedy, an incident with a donkey on the set of Full House, and his infamous routine in the film The Aristocrats. He also told us that he's a foodie. Find out what else Bob Saget told us about books, music and meatloaf. 
What have you read or seen over the past year that moved or surprised you?
         One More Thing by BJ Novak
         Everything Is Perfect When You're a Liar by Kelly Oxford
What are you listening to right now?
         (your radio station-jk)
         Damien Rice
         John Mayer
         Ben Folds
What's the last great book you read?
         Dirty Daddy
What's one thing you're a fan of that people might not expect?
         cooking, foodie
What's your favorite comfort food?
         meatloaf, stuffing, chicken