The Takeaway
Guam Has Predicted the Election Results for the Last 32 Years. Today, They Voted Clinton.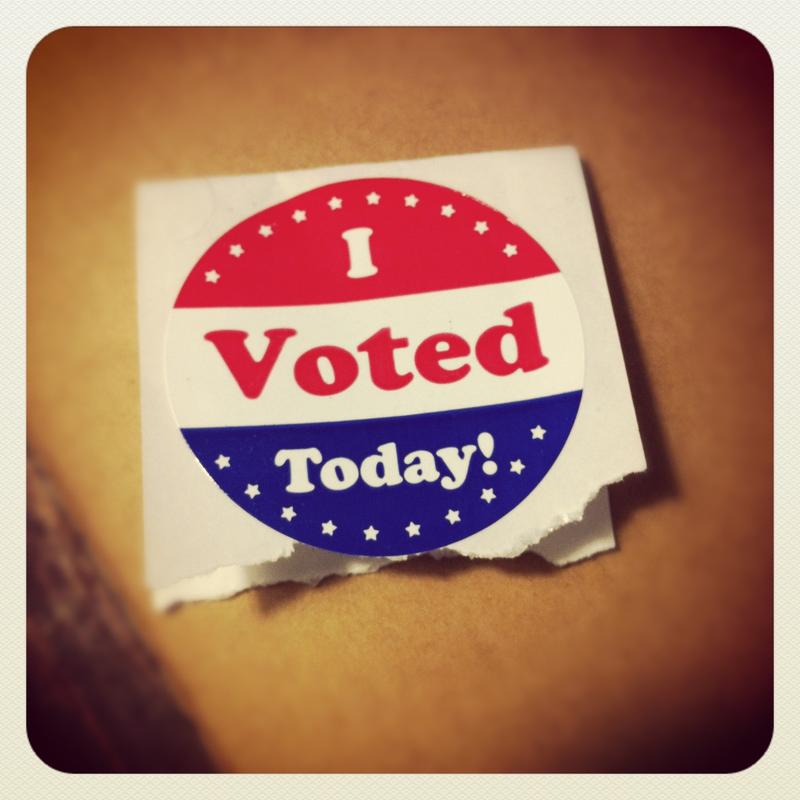 Click on the 'Listen' button above to hear the full interview.
Polls have closed on the island of Guam, the place where America's day begins. For the past 32 years, the unincorporated U.S. territory has accurately predicted the results of the U.S. presidential election. 
This year, voters in Guam came out to support Hillary Rodham Clinton. The final numbers show that voters prefer the first woman candidate — with all 67 districts of Guam reporting, Clinton defeated Donald Trump 22,972 to 7,747, according to Tom Maxedon, news director of Public Radio Guam.
"We are looking at about 55 percent voter turnout," Maxedon says. This is a decline from previous years. In 2012, 67 percent of registered voters in Guam cast their ballots. Among the 50 states, the turnout was only 61.8 percent.
Despite the fact that Guam's votes do not officially count towards the results of the U.S. presidential election or Congress, Guam has historically had a higher voter turnout that the mainland United States. The island is home to three U.S. military bases and a large number of current and former service members.
Related: Waiting in line at the polls? Here's your Election Day playlist.
"Unless those military personnel are voting off island in their previous home districts, those votes do not count for the president of the United States," Maxedon says.
Maxedon talked to one voter who serves in the U.S. Coast Guard — her main concern was security. "She said if we are going to have a president who's going to ask us to go to war, we'd like somebody in the White House that is stable. She said she does not feel Donald Trump is a stable individual and it terrified her 'to have his finger on the button,'" Maxedon says.
Maxedon believes security is top of mind for Guam residents. According to the Guam Office of Veteran Affairs, at least one in eight adults in Guam are veterans. Non-military residents of Guam, Maxedon says, are "essentially are disenfranchised."
So why do Guam's citizens participate in this straw poll if their votes don't actually count? According to Maxedon, it's a way of saying: "'Hey, we might just be a small, tiny island in the western Pacific, but we deserve equal representation with the rest of the nation.'"
In 2010, the island's population was just shy of 160,000 residents, according to the U.S. Census. Nowadays, the population is closer to 173,000. And for many residents, not being able to fully participate in the U.S. electoral system is "a very bitter pill to swallow," Maxedon says.
While neither candidate campaigned in Guam, Maxedon says it appears that Trump just does not sit well with the people of the community.
"Most people told me [that] his divisiveness, his overt racism, and when you are talking about putting walls up in the United States, for instance … it's just not something that goes well for this community," he says.
Maxedon described Guam as a tight-nit place that votes more along familial than party lines.
"If you have an aunt, or an uncle, or father, or grandfather who voted one way you are more apt to vote that way," Maxedon says.
For the past 12 years, the governor's chair of Guam has been filled by a Republican. Guam's unicameral legislature "has been ten to five in favor of Democrats," Maxedon says.
So what do today's results really mean?
"The number one takeaway I got from talking to people was that they simply wanted change," he says.
Related: The Entire 2016 Presidential Election in Just 4 Minutes