The Takeaway
Trump White House Stirs Unease Among Intelligence Agencies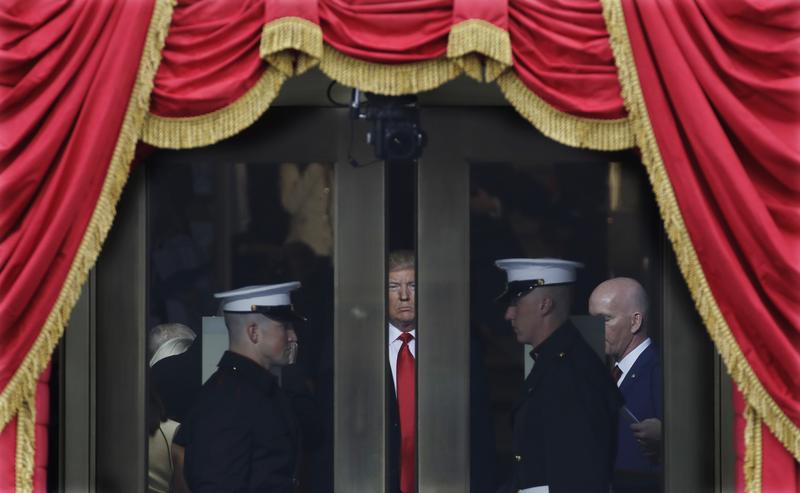 Click on the 'Listen' button above to hear this interview.
There has been growing unease within the intelligence community, both nationally and abroad, over President Trump's distrust of the very institutions he needs to rely on for national security advice.
After blasting leaks that forced National Security Advisor General Mike Flynn to resign for not being forthcoming about talks he had with Russia, President Trump vowed to get to the source of the leaks at a press conference on Thursday.
"I've gone to all the folks in charge of all the agencies, and I've actually called the Justice Department to look into the leaks because those are criminal leaks," he stated. "They're put out by people either in agencies. I think you'll see it stopping because now we have our people in." 
President Trump also expressed disdain for an article published by the Wall Street Journal earlier this week which claimed that some U.S. spies are so wary of Trump that they are withholding information from him.  A spokesperson from the Office of the Director of National Intelligence denied those claims.
These claims and developments represent a complicated and turbulent start between the White House and intelligence agencies early in the new administration. Mark Lowenthal is former assistant director of Central Intelligence for Analysis and Production under President Bush, and current president of the Intelligence and Security Academy.
He's written extensively on intelligence and national security issues, including "Intelligence: From Secrets to Policy," currently in its seventh edition. He explains what the current climate means for U.S. national security.