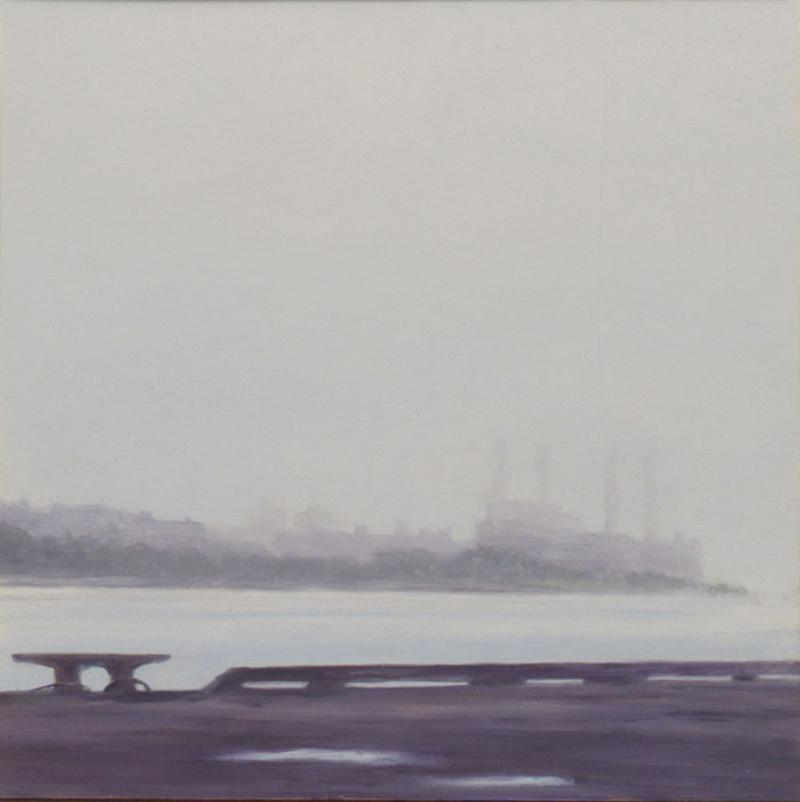 The Village is populated by amazing spirits. Energy cannot be lost, and the energy of the unique and eccentric beings of our past resonates in our streets, and people visiting and living here today can experience it too. —Penny Arcade, Greenwich Village Stories
"Here we live, here we love/This is the place for self-expression." This is how Greenwich Village was described in the 1953 Broadway musical "Wonderful Town."
And you don't need a tour guide like the one in the show to tell you that dozens of poets, painters, actors, dancers, and writers got their start "right in the heart of Greenwich Village."
The legendary New York neighborhood is celebrated in the collection Greenwich Village Stories: A Collection of Memories, edited by Judith Stonehill for the Greenwich Village Society for Historic Preservation.
On this program, we hear from a number of the book's colorful contributors: Author and "This American Life" contributor Dave Hill muses on the Village's geographic eccentricities, and that famous Bob Dylan song; fashion designer Isaac Mizrahi says the Jefferson Market Library—and the ghost of its one-time neighbor, the Women's' House of Detention—were childhood talismans. Village Halloween Parade founder Ralph Lee tells us how it all began, and remembers some of the best costumes; and performance artist Penny Arcade recalls the thrill of live blues and beatniks, and says the Village is where she left childhood behind.
The program also features two works inspired by the Village. The late food and fiction writer Laurie Colwin's charming memoir "Alone in the Kitchen with an Eggplant" makes it clear that her stories, usually about plucky girls in tiny apartments looking for love, were at least partly based on personal experience.   The reader is the musical theater star Kelli O'Hara.
Our final story on this program about the heart of Greenwich Village is by John Updike. It's the first in a series of pieces featuring a couple called the Maples. Updike chronicled the history of their marriage in eighteen stories over all. In this first one, he captures the neighborhood's quirky magic on a winter evening. Host Jane Curtin reads "Snowing in Greenwich Village."
 "Alone in the Kitchen with an Eggplant," by Laurie Colwin, performed by Kelli O'Hara
"Snowing in Greenwich Village," by John Updike, performed by Jane Curtin
Including Greenwich Village recollections by Dave Hill, Isaac Mizrahi, Ralph Lee, and Penny Arcade
The SELECTED SHORTS theme is David Peterson's "That's the Deal," performed by the Deardorf/Peterson Group.
For additional works featured on SELECTED SHORTS, please visit http://www.symphonyspace.org/events/series/71/selected-shorts
We're interested in your response to these programs. Please comment on this site or visit www.selectedshorts.org