The Great, Big, Philosophical Slumber Party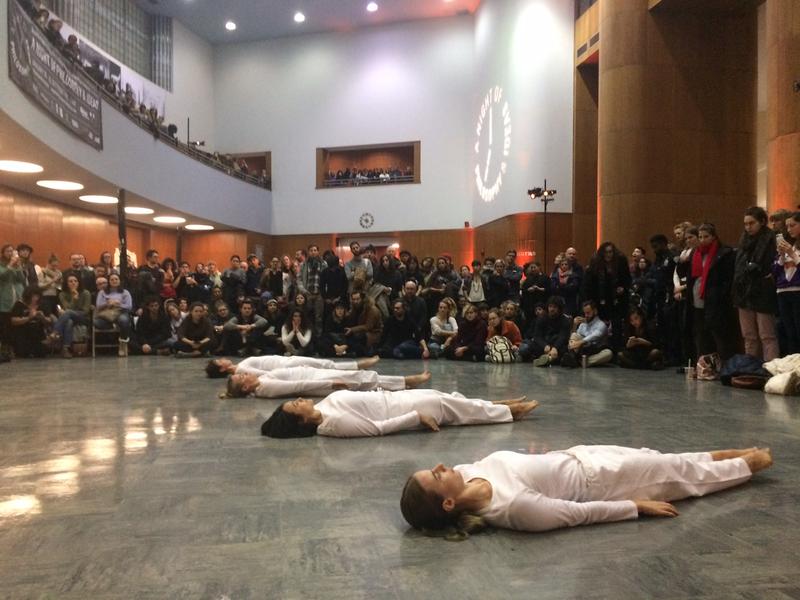 If "A Night of Philosophy and Ideas" sounds like a polite, sit-down affair, it was anything but. Instead, this marathon, all-night event at the Brooklyn Public Library's central branch over the weekend was teeming with ideas, anger and moments of artistic sublimity (and yes, lots of philosophers), and the fact that it was held at the very moment that anti-Trump protesters were jammed into JFK Airport was lost on no one.
This was a 12-hour laboratory of provocation and dissent, and it just so happened to be the most well-attended event in the library's history.
László Jakab Orsós is the library's cultural curator and co-organizer of the event – the Cultural Services of the French Embassy was a co-presenting partner and organized the first such night in 2015. Orsós is a Hungarian émigré who lived under communist rule. He said that like their East European predecessors, activists in America were beginning to realize the agony and ecstasy of protest.
"When all of a sudden you've been thrown into the middle of your lives, it's an amazing feeling," he said. "It's energizing. And it's dangerous. But life ought to be dangerous! And it may as well propel and inspire us to do absolutely relevant and meaningful things. With art, outside of the art work, in our everyday lives, and that's going to bring us a lot of joys."
And he added, "It's going to bring a lot of sorrow and a lot of pain."
EDITOR'S NOTE: This story has been updated to include the Services of the French Embassy which was a co-presenter for the event.