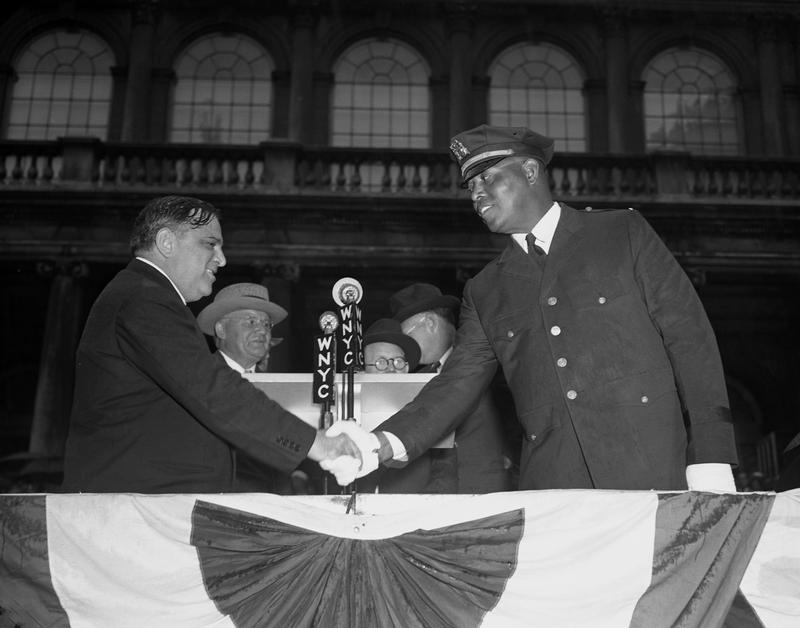 This episode is from the WNYC archives. It may contain language which is no longer politically or socially appropriate.
Re-enactment of the story of Samuel "Jesse" Battle, the first African-American police officer in New York City, from his first attempts to join the force, to his promotion to Lieutenant.

Begins with a musical version of the Declaration of Independence.

In cooperation with the Juvenile Welfare Council. Outstanding Negroes in American Life.
Audio courtesy of the NYC Municipal Archives WNYC Collection
WNYC archives id: 69030
Municipal archives id: LT346