The Takeaway
Graying America Struggles Under the Weight of Economic Pressure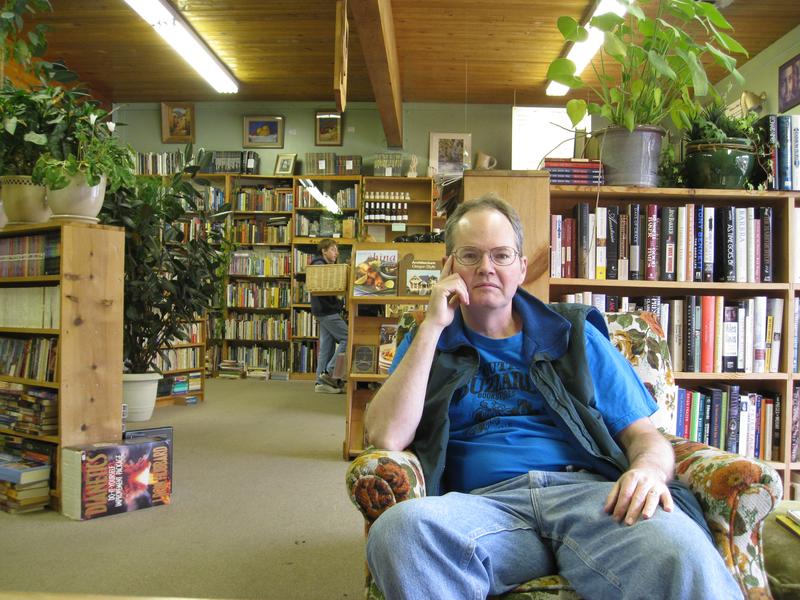 Click on the 'Listen' button above to hear this segment.
About an hour south of Eugene, Oregon, you find the town of Roseburg. This rural community — once known as the Timber Capital of America — is located in the Umpqua River Valley in Douglas County.
Though the county still tops the list of logging communities in The Beaver State, Roseburg and the neighboring town of Oakland are facing a number of challenges as timber harvests decline.
"There tends to be this ... attitude [that] we're a logging community and we will stay a logging community," says 59-year-old Dancer Davis.
Davis has spent the last 10 years in Douglas County, a place the American Communities Project (ACP) classifies as "Graying America." The ACP has mapped every county in the U.S. based on different demographics, and in the final days of the 2016 election, we've been talking with voters in each community type to get a sense of the issues facing the country.
Like other places in "Graying America," Douglas County has a large senior adult population — about 24 percent of the population is 65 or older, according to the Census Bureau, and per capita income in Douglas County is about $22,000.
"We're just not economically keeping up," says Davis.
There are 364 counties that are considered to be "Graying America," and many residents in these places are retirees or nearing retirement age. Davis and her partner, Jeri Benedetto, 72, have seen how the community has struggled to reinvent itself as lumber jobs fade away.  
"I think the majority of our citizens are senior citizens," Davis says. "We are having issues with our young people leaving the area simply because there are not a lot of jobs."
"We don't have a diversified local economy," Davis continues. "Our economy was dependent on natural resources. In this area, it was logging and that's not been economically sustainable."
The fiscal struggles facing Douglas County have hit the community hard. Davis and Benedetto are part of the group Feed the Burg, which works to support the growing homeless population in Roseburg. Nearly 20 percent of the Douglas County population lives in poverty, according to the Census Bureau.  
"We've seen a huge increase in the number of homeless people in our community," says Davis.
"We desperately need low income housing and jobs that pay a decent living wage," adds Benedetto, a retired clinical social worker.
Davis once worked in social services, but nowadays she's working five part-time jobs to help keep their household afloat and supplement the couple's retirement income.
"Some of [my jobs] are an hour fifteen to an hour and a half away from where we live," she says.
This isn't uncommon: In the United States, older adults are working longer, and homelessness is a growing problem among senior citizens. According to the Homeless Research Institute, the number of homeless seniors is expected to double between 2010 and 2050 .
"We cut [Housing and Urban Development] funding, so we're not really creating affordable housing for folks in our community," says Davis. "Couple that with mental health issues, and then it's easy to see why those people are on the street"
Benedetto used to work at a behavioral health unit at a nearby hospital. When it closed for financial reasons, she retired.
"Since it closed, county mental health services are practically non-existent," she says.
The number of Americans ages 65 and older is projected to more than double to more than 98 million by 2060. And this community is particularly vulnerable.
"We're looking at losing our senior center because it can't afford to stay open. And the county's also talking about closing the library." Benedetto says, clearly exasperated. "Now, the library, for many of our senior citizens, is a gathering place. Besides getting information, a lot of our seniors go there daily for social [interaction]. And closing our libraries, can you imagine? I just, I can't."
Though Davis and Benedetto say they love living in this rural community, they're concerned about what the future holds if change doesn't come.
"[With] elected officials, we've seen more hostility toward the public," says Davis. "There tends to be, in the more vocal folks, that sort of more rugged, pull yourself up by your bootstraps mentality. But the problem is that the bootstraps here are broken."