Soundcheck
Grammys Recap: Winners With Random Access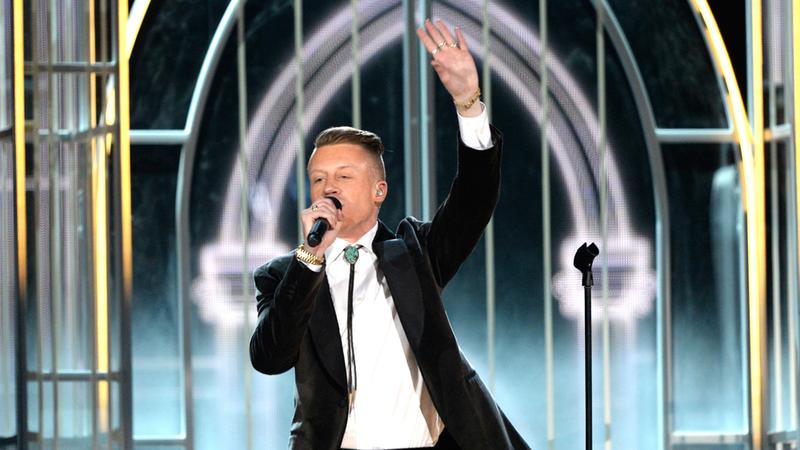 New faces and established oddballs were the big winners in the major categories at the 56th Grammy Awards in Los Angeles.
Macklemore & Ryan Lewis, a self-starting hip-hop duo, won four awards, including Best New Artist, while the outsider robot-men of the dance music twosome Daft Punk took home Album of the Year and Record of the Year, plus two additional prizes.
In the Song of the Year category, the 17-year-old New Zealander Lorde and her hit song "Royals" beat out more established actslike Bruno Mars, Katy Perry and Pink. 
Ben Sisario, who reported for the New York Times from the event, called Soundcheck to recap the festivities. He explained that rapid success is now an established part of the music business.  
"Macklemore & Ryan Lewis and Lorde are people that most listeners had never heard of a year and a half ago," Sisario told host John Schaefer. "They completely came out of left field and used social media, and would up really conquering Top 40 radio. That's kind of a fluke story, but it's kind of the way that it happens now in the music business. The avenues to fame are different that it used to be."
Older generations turned out in the rock-related categories and, of course, in the on-stage performances, which often feature artists from different generations. When asked to pick favorites, Schaefer opted for Daft Punk's romp with Pharrell, Nile Rogers and Stevie Wonder while Sisario liked the cross-genre collaboration between Imagine Dragons and Kendrick Lamar. 
"That was one that I didn't necessarily expect to be great," Sisario said. "It had some of that Grammys hallmark of 'We took one artist from this category and another artist from this category and threw them together.' You know, I think the musicians just made it work." 
Hear more of Sisario and Schaefer's conversation, including their reaction to a classical-metal performance soon to be known as "Langtallica." And, watch the slightly absurd videos that made WNYC's "10 Best Grammy Moments in Vines" list.