Gov. Mario Cuomo's First Love Was Baseball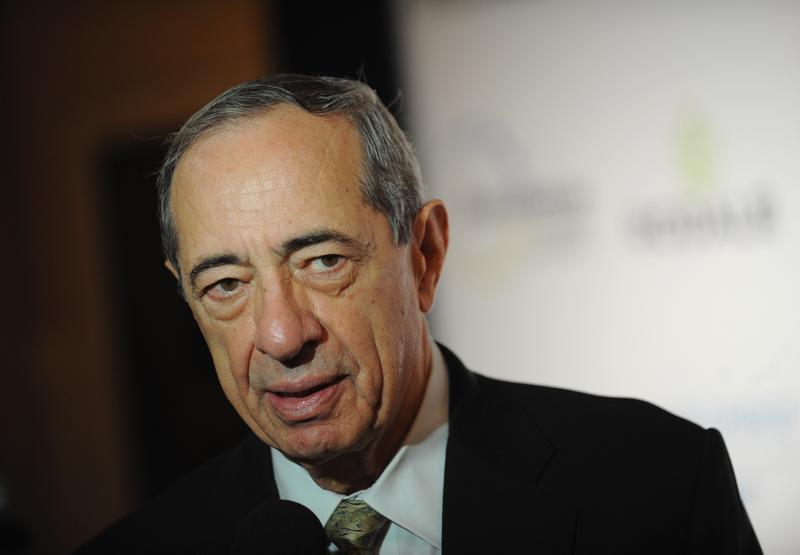 Before his life in politics, former Gov. Mario Cuomo hoped for a life in baseball. Cuomo, who led the state of New York for three terms from 1983 to 1994, is being remembered today for his intellect, his Catholic values and his liberalism. But at one time, Cuomo was very serious about baseball, playing in high school and college and even signing a contract to play center field for the Class D Brunswick Pirates in Georgia in 1952. 
"It is a community activity. You need all nine people helping one another. I love bunt plays. I love the idea of the bunt. I love the idea of the sacrifice. Even the word is good. Giving yourself up for the good of the whole," Cuomo said in the 1994 documentary Baseball, from filmmaker Ken Burns.
Burns told WNYC he originally met Cuomo when he interviewed the then-governor for another documentary project The Statue of Liberty. When the interview was over, the two started talking about baseball.
"In baseball were all the democratic values he would espouse later on," Burns said. "I think he felt very strongly that baseball was a way in for immigrants, but it was also a metaphor for the democratic experience."
Mario Cuomo, the baseball player. Pic circa 1951 pic.twitter.com/yzviq8fQ73

— Albany Archives (@AlbanyArchives) January 2, 2015