Governor Cuomo Promises More Ethics Reforms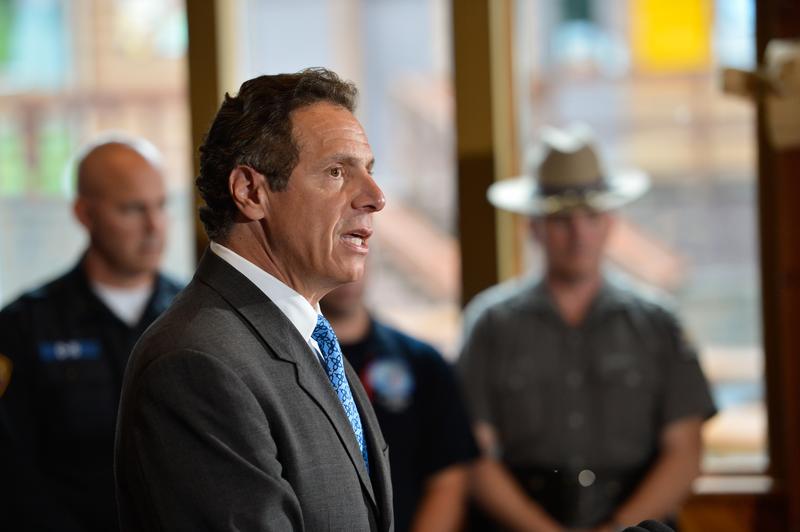 Following convictions in the corruption cases of former Assembly Speaker Sheldon Silver and former Senate Majority Leader Dean Skelos, New York Governor Andrew Cuomo said on Sunday that he's preparing for new ethics reforms, which he plans to announce during his State of the State speech in January.

"I think we need an ambitious reform agenda that's dramatic and relevant," he said.

The governor said he'll seek to close a loophole in the state's campaign finance law that allows higher limits on contributions from limited liability corporations, or LLCs, than other corporations. And he touted recent reforms, including new disclosure requirements for legislators' outside income.

"We had a very productive legislative session on reforms," he said. "We have more to do."
The governor also defended his decision to shut down the anti-corruption Moreland Commission, saying it achieved its goals.
But John Kaehny with the good government group Reinvent Albany said Cuomo had a chance to do more just days ago, by signing two bills strengthening the state's freedom of information laws.

"In the midst of this truly epic corruption scandal in Albany, Governor Cuomo is presented with a clear opportunity to increase transparency," he said. "Instead, he vetoes those bills."
One bill would have allowed judges to award attorney fees to people who win cases against agencies that have denied them information.
The other bill sought to shorten how long state agencies, local governments and authorities could appeal freedom of information law requests. 
The governor vetoed both.
Cuomo said the bill on attorney fees was flawed because it didn't apply to the legislature. He said he'll be introducing an improved version next session. The governor quickly reversed course on the other bill, signing an executive order that expedites the freedom of information law appeals process for state agencies. But Kaehny said the order doesn't go far enough because it doesn't extend to local governments and authorities, as the original bill had.