Cuomo Advances New Affordable Housing Tax Break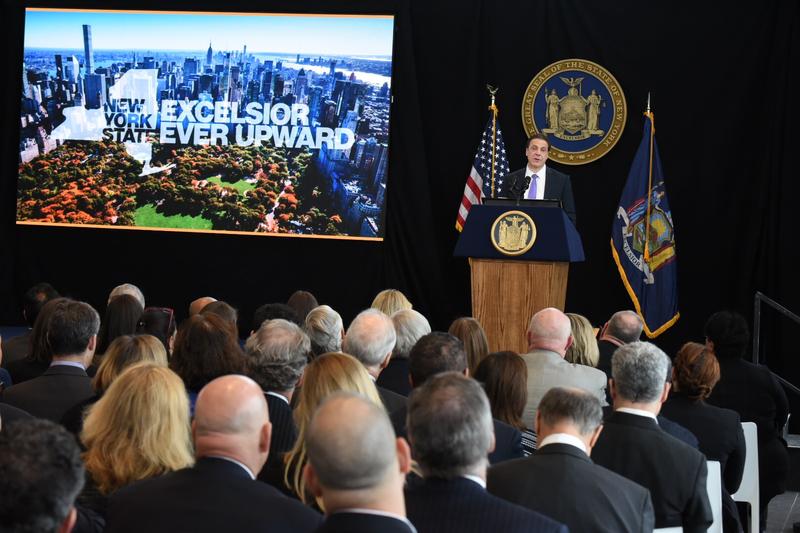 A lapsed tax incentive for real estate developers meant to increase affordable housing may be getting revived.
New York Gov. Andrew Cuomo is advancing new legislation that would replace the tax break formerly known as 421-a which expired in January, 2016. It offered residential developers a tax abatement on properties for decades, so long as some of the building's apartments were set aside for low- and middle-income families.
A proposal to renew it failed after construction unions and real estate developers could not agree on salary issues. Cuomo floated a compromise, but it went nowhere in the state legislature.
Now, Cuomo said he was trying again.
"It will create about 2,500 units per year of affordable housing, about 9,000 units total," he said during an appearance on grocery mogul John Catsimatidis' radio show on Sunday.
Cuomo called the expanded tax incentive program "Affordable New York."
Among other new initiatives, it would allow residential housing projects that began construction after December 31, 2015 —after the 421-a program lapsed — to qualify for the tax cut, so long as the residential building breaks ground before June 15, 2020, and is completed by June 15, 2026.
But affordable housing advocates continued to question whether the tax break was the most productive way to create and encourage more affordable apartments.
"The program currently costs the people of New York City about $1 billion in deferred taxpayer revenue, money which could and should be used more efficiently," said Benjamin Dulchin, executive director of the Association for Neighborhood and Housing Development.
"This is not fundamentally an affordable housing program; it's a market rate construction incentive program," added Dulchin.
Regardless, New York City Mayor Bill de Blasio considers the developer tax break essential to his plan to create 200,000 units of affordable housing over the coming decade.
The mayor's office has expressed concern that Cuomo's latest revisions wipe out some of the improvements it made in its most recent 421-a proposal.
"Albany needs to make good on the reforms we secured to the broken old 421-a program: No tax breaks for luxury condos, reduced costs to taxpayers, and no tax breaks without significant affordable housing in return," said de Blasio's deputy press secretary Melissa Grace.
The governor said he would release details of the tax-incentive proposal later this week.