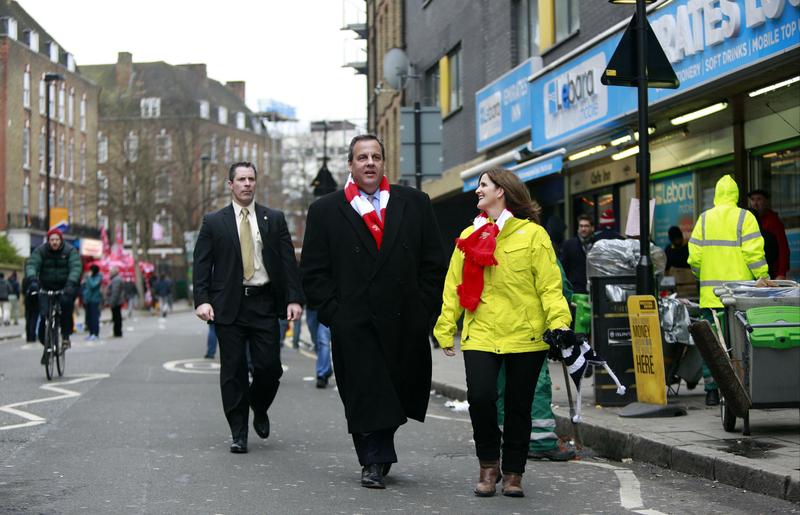 Just last Friday, Chris Christie was basking in some very welcome news. Mitt Romney was not going to pursue another presidential run. That night, the governor had dinner with Romney and then he was off to London on a trade mission – with plans to meet with Prime Minister David Cameron and the promise of, perhaps, some good publicity back home.
Then things went off script.
It all started with a comment about vaccinations.
Asked about the measles outbreak in America, Christie said that parents should have "some measure of choice" when it comes to vaccinations. The backlash was immediate.
Then, two investigative articles detailing Christie's lavish travel and who pays for it came out. Among the tidbits, the King of Jordan sprang for a $30,000 luxury hotel stay. And when Christie flies, he prefers a private jet with a bedroom. Suddenly, Gov. Christie was no longer in a chatty mood and canceled press conferences.
This week on the Christie Tracker Podcast, Host David Furst runs down the governor's week with New Jersey Public Radio's Matt Katz and Tom Moran, editorial page editor for The Star-Ledger. And check out the WNYC Data News App: The Christie Tracker.