Christie Talks Foreign Policy At Adelson Gala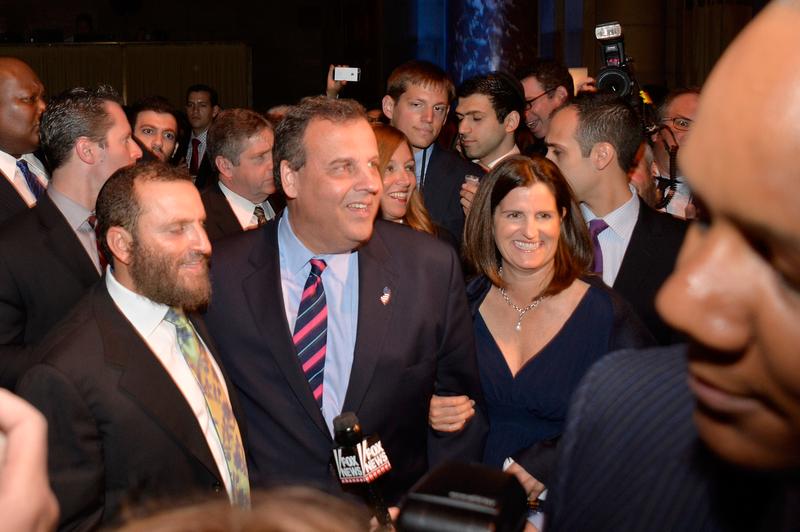 Governor Chris Christie is wary of Russia, wishes President Barack Obama acted against Syria and can't imagine allowing Iran to get a nuclear bomb. The presumptive 2016 presidential candidate presented that vision of a strong U.S. presence abroad at the Champions of Jewish Values International Awards Gala on Sunday night, which was co-hosted by billionaire Republican Sheldon Adelson.
Christie's foray into foreign policy was billed as a major speech on Israel and the Middle East. It came just weeks after he upset some Israel supporters for using the controversial term "occupied territories" to describe areas where Palestinians live with an Israeli army presence.
On Sunday, Christie said America "was never a place where our friends had to wonder whether we would stand next to them and fight with them."
However, he never actually mentioned Israel by name during his remarks.
In contrast, Texas Governor and possible presidential candidate, Rick Perry, was unequivocal. Perry spoke after receiving an award at the event.
"Israel is the oldest democracy in the Middle East — a strategic security partner, a tremendous ally. It is time for this country to end the policy of calculated ambivalence and renew our commitment to a strong Israel," Perry said to applause.