GOP City Councilman Takes Digs at de Blasio While Mulling Mayoral Challenge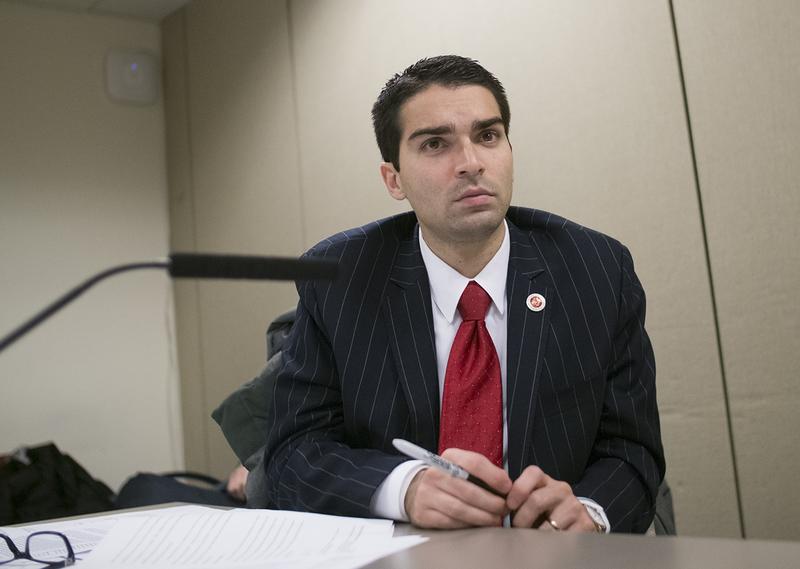 A Republican City Council member from Queens is contemplating a run against Mayor Bill de Blasio.
Eric Ulrich brands himself an independent Republican. He backed Ohio Governor John Kasich over Donald Trump in the presidential primary and takes positions at odds with the White House on a host of issues.
Speaking on the Brian Lehrer Show on Tuesday, Ulrich described himself as a "socially liberal, fiscally conservative Republican."
"I support gay rights and a woman's right to choose, but I want small government, low taxes and I generally support the business community because I want to create jobs," said Ulrich.
He opposes President Trump's call for a border wall and his travel ban, while he supports New York as a sanctuary city. Ulrich said he supports rent stabilization laws and believes in more funding for affordable housing.
But he also took plenty of shots at the Democrat currently at the helm of City Hall.
"I hope someone wakes up Mayor de Blasio and tells him it's safe to go to the gym," Ulrich said when asked about how the storm was affecting his sprawling Queens district, which includes Belle Harbor, Breezy Point, Broad Channel, Howard Beach, Lindenwood, Neponsit, Ozone Park, Rockaway Park, Roxbury, Seaside and Woodhaven.
"I don't think he wants to be a mayor for all New Yorkers," said Ulrich.
The Council member is currently working with the production company Left Right to document his life as a New York City politician beyond cutting ribbons and kissing babies. Ulrich said he's not planning to act for the cameras and he has no role in how the show will be edited.
"People are going to see things they like. They are going to see things they don't like. I can't prevent that. I'm just going to be myself. If you like what you see, tune in. If you don't, go back to watching Dancing with the Stars," said Ulrich.
He hasn't officially declared he's running for mayor but said he'll decide in the coming weeks. A recent Marist College poll shows Ulrich would trail Mayor de Blasio by 47 points.
A spokesman for Mayor de Blasio's re-election campaign dismissed Ulrich's attacks.
"While Councilmember Ulrich was taking cheap shots on the radio, Mayor de Blasio was out monitoring the response to the blizzard and making sure New Yorkers stay safe," said De Blasio campaign spokesman Dan Levitan.
"Under this Mayor, crime is at record lows, jobs are at record highs, we are building affordable housing at a record pace, and every four year-old has access to quality, full-day Pre-K," Levitan added. "That is a record we are happy to compare to anyone."