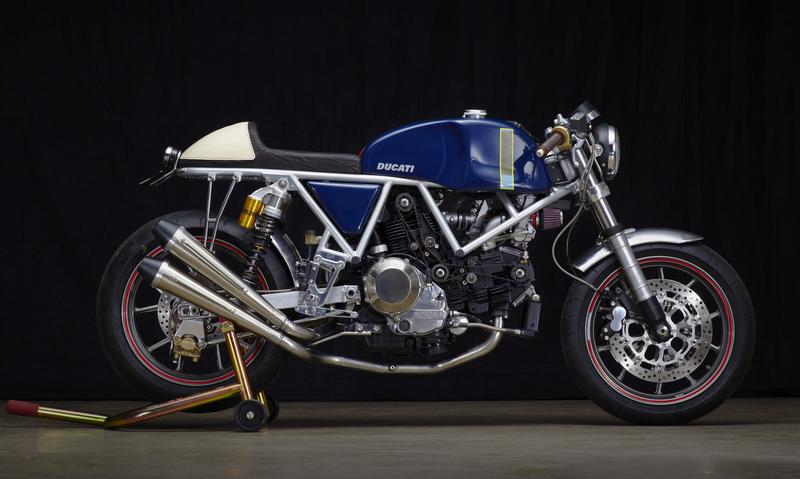 There's a movement taking place in the motorcycle world right now: bikes are shedding parts, shedding frills, and returning to a more stripped-down look. It's like the punk or grunge movement, to mainstream biking's classic rock. 
The aesthetic harkens back to the café racer, a style that became popular in England in the 1950s and 1960s. The name comes from young rockers who would race between highway coffee shops on the outskirts of London. Their bikes were modified Triumphs, Nortons, and BSAs, stripped of all the excess pounds that motorcycles (then and now) carry when they roll off the assembly line. Café racers typically have low handlebars, and foot controls pushed back to help the rider make tight turns.
It was one of those motorcycles that a boy named Walt Siegl saw one day in a small town in Austria. His grandfather and neighbors rode functional, workaday motorcycles. "But seeing a shiny British bike by a totally cool dude was a life-changing experience for me."
After a stint in art school and a motorcycle accident that ended his racing career, Siegl has become one of the world's most respected motorcycle designers and builders, making about a dozen a year from a workshop in New Hampshire. Virtually all the metal is left exposed, and every hose and cable adds a subtle accent. Siegl's bikes feature big gas tanks that curve into short, hand-crafted seats. 
Siegl is the high end of café racer design — some of his clients store them in climate-controlled spaces. (There's a rumor that Angelina bought one for Brad.) But tinkerers all over the country are getting into customizing old bikes. "It is real backyardy stuff," says Alex Vogel, an auto mechanic who works on bikes as a sideline. "It isn't like a car where you have to have a garage and jacks." He finds almost-working bikes at yard sales on the cheap. "You can take these little bites out of the project, at the end of a month or the end of five years, you've got a cool little bike."
Café racers seem to live in a different world from the mainstream of motorcycles — the foreign bikes encased in brightly colored plastic, and the big Harley cruisers built for comfort. Siegl is diplomatic about it. "I don't want to call it tension. It's just ... we don't tend to hang out with each other, let's put it that way."
Slideshow: Walt Siegl's Motorcyles
Music Playlist
Comanche (Demo)

Artist: Link Wray

Album: Link Wray: Slinky! The Epic Sessions: 1958-1960

Label: SMSP

Instrumental Blues

Artist: Eddie Cochran

Album: Twenty Flight Rock

Label: Discos Cada

Don't Care 'Bout Nothin'

Artist: Shotgun Messiah

Album: Shotgun Messiah

Label: Relativity

About a Gril

Artist: Nirvana

Album: Bleach

Label: Sub Pop Records

1952 Vincent Black Lightning

Artist: Richard Thompson

Album: Action Packed:The Best Of The Capitol Years

Label: Capitol Records

Ton Up

Artist: Psycho-DeVilles

Album: Rockabilly Rodeo

Label: Psycho-DeVilles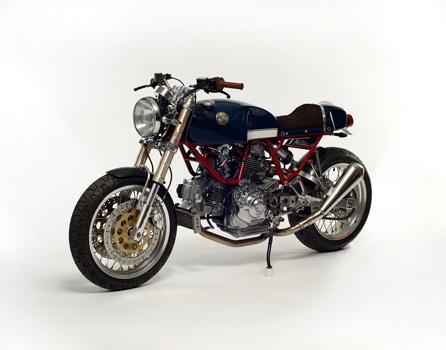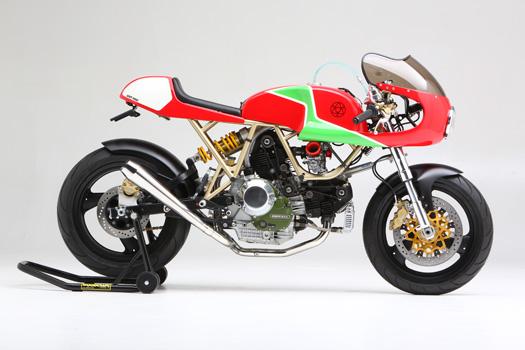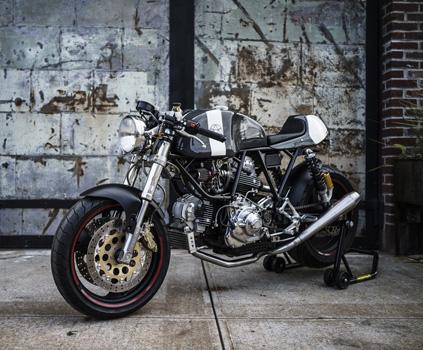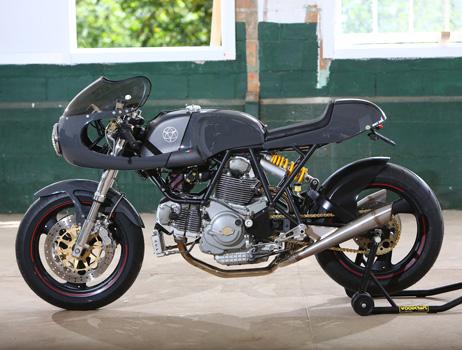 of