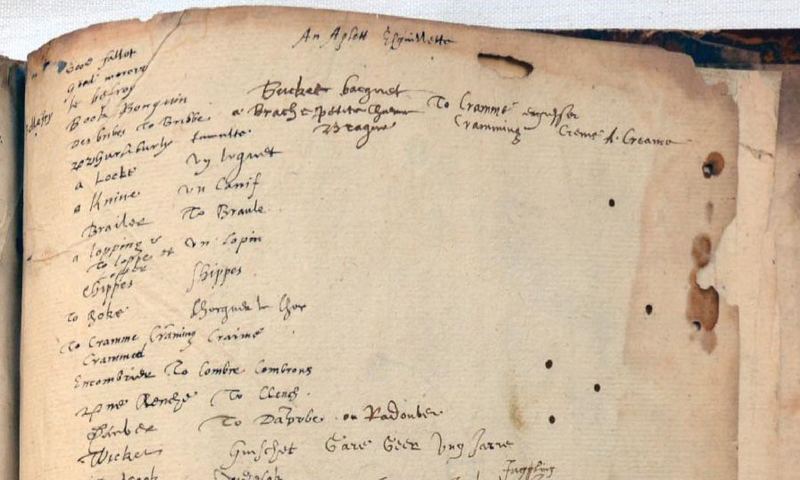 There are a lot of buzzwords in education technology — including the phrase "education technology!"

We've rounded up some of the most common, and we'd welcome your suggestions on what else we should include.
A disclaimer: Many of these words and concepts are pretty new, which means they're also still up for interpretation. Let us know if you have more thoughts in the comments below.
1:1: When an academic institution issues a laptop or tablet to every enrolled student.
Blended learning: A method of teaching formally combining online and face-to-face activities. Students usually have some control over time, place, and pace. The Innosight Institute says most schools use one of four models: rotation, flex, self-blend, and enriched-virtual. Also called "hybrid learning."
Bring your own devices (BYOD): A model that allows and even encourages students to use their personal phones, laptops, or tablets to assist with classroom instruction.
Digital citizenship: An umbrella term for teaching students to use technology in public, including social media education. New York public schools use the term to incorporate multiple Common Core standards into lesson plans.
Early warning systems: Using data to determine which students are at risk of dropping out, based on benchmark indicators collected over a student's educational career.
Flipped model: A form of blended learning in which teachers assign video lectures or other instructional content as homework, and use in-class time to practice or review.
Gamification: Involves using games to motivate and increase engagement in learning.
Khan academy: A website featuring free micro-video lectures and instructional exercises.
Learning environment: Refers to the physical space, context, and cultures in which students learn, which some argue include online spaces.
Personalized learning: Tailoring lesson, assignments, and assessments to individual students using technology.
Personally Identifiable Information (PII): Any data or information collected by an academic institution or partner that can be traced back to a specific student.
Rotation model: A form of blended learning in which students rotate between instructional platforms, at least one of which is online. The Christensen Institute breaks rotation out into four types.
Screen time: According to the American Association of Pediatrics, this includes any time children spend in front of televisions, computers, phones,video games, or other electronic devices.
Interactive whiteboard: A touch-sensitive writing surface that can be used to convey and save information across different local devices such as computers or tablets. Popular brands include "Smartboard" and Eno Board.
Got more suggestions? A different definition? Let us know in the comments below, on Twitter, or on Facebook. 
This post is a companion to our March 18 podcast episode. Listen to it here. 
Subscribe to the New Tech City podcast on iTunes, or on Stitcher, TuneIn, I Heart Radio, or anywhere else using our RSS feed.