The Takeaway
Meet the Real Boston Globe Reporters Behind the Film 'Spotlight'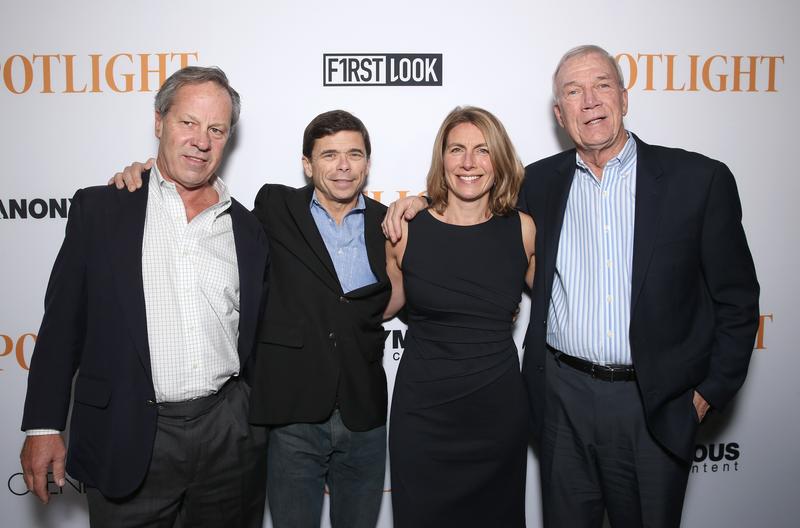 Click on the audio player above to hear this interview.
The new movie "Spotlight" has been nominated for the Golden Globes and is expected to gain an Oscar nomination in the new year. The critically-acclaimed film is based on the true story of the Boston Globe's Pulitzer Prize-winning reporting on the pedophile-priest scandal in the Catholic Church.
Takeaway Host John Hockenberry recently sat down with the reporters who broke the story for the Globe.
Michael Rezendes and Sacha Pfeiffer are portrayed in "Spotlight" by actors Mark Ruffalo and Rachael McAdams. Here, Rezendes and Pfeiffer discuss the film, journalism, and the real-life challenges they found themselves facing when they took on the Boston Arch-Diocese and uncovered a story that still resonates today.