Gladys Carrión to Lead Administration for Chidren's Services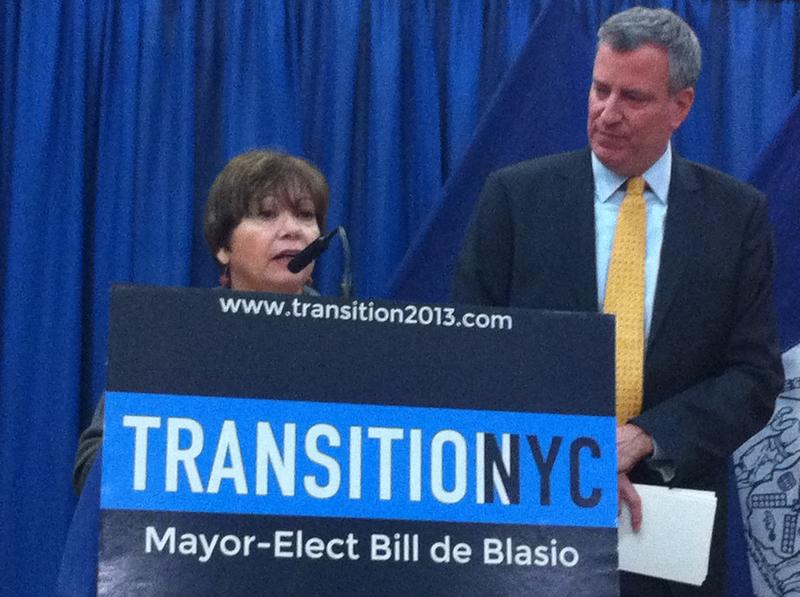 Mayor-elect Bill de Blasio has chosen Gladys Carrión, a state official known for her juvenile justice reform efforts, to lead the city's Administration for Children's Services.
Carrión grew up in the South Bronx and began her career at Bronx Legal Services. She met de Blasio during the Dinkins Administration, when she led the city's Community Development Agency. She also served as the Executive Director of Inwood House and worked for the United Way.

For the past seven years, Carrión has been commissioner of New York state's Office of Child and Family Services. In that role, she worked to close youth detention centers upstate and move offenders closer to their homes, an effort that won her praise from national reformers and ire from some local legislators.
Carrión said she will use her new post to focus on preventative services for children in need.

"The bottom line is that there is no greater responsibility, nothing more sacred than protecting the lives of children. This is the crusade that I have fought for my entire career," she said.

During his announcement, De Blasio invoked Nixmary Brown and Marchella Peirce, two children who died while under the city's supervision.

He said Carrión has the empathy and urgency to bring change to the agency.