Giving Voice to the History of American Women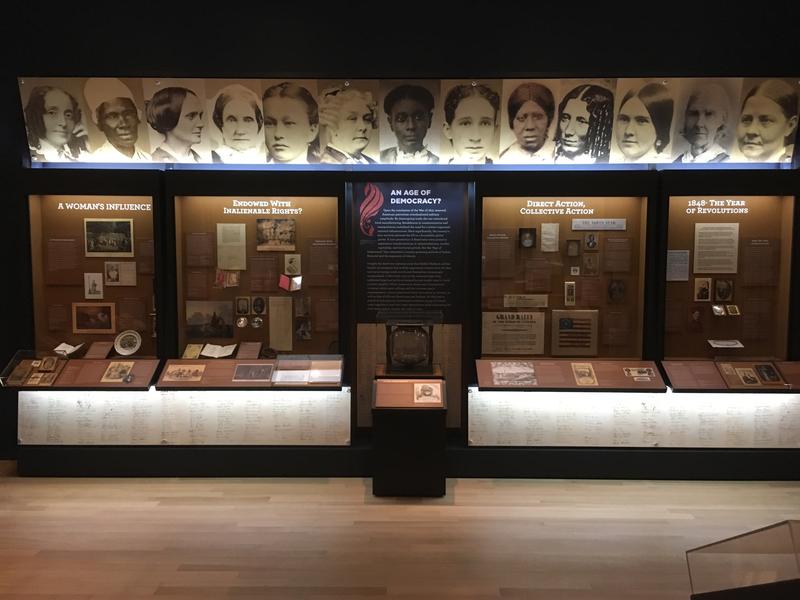 The Center for Women's History has one major goal: to challenge your (probably) male-centric understanding of American history. That doesn't mean removing men altogether; rather, it's about incorporating the stories of women into the re-telling of history in order to provide a fuller picture.
Located on the fourth floor of the New-York Historical Society, the Center is the only one of its kind that focus on female historical objects and perspectives. Its inaugural exhibition is "Saving Washington," an ode to Dolley Madison, the wife of President James Madison, and the many women who shaped American society in the early nineteenth century.
"So often women are overlooked in that narrative, and it's our intent to bring them back into the fold," said Dr. Valerie Paley, vice president and chief historian at the Historical Society and director of the new Center.
The new exhibition grapples with the hard-to-define role of women in America's early days: they were invested members of society, but not citizens; they were political, but not politicians. Madison exemplified this tension and carved out her own role as a powerful political and social influencer.
One of the exhibition spaces is a recreation of Dolley's "Wednesday Evening Squeeze," a weekly open house, social event at the White House, where shopkeepers mingled with politicians, diplomats with boarding-house keepers, and both men and women were in attendance.
Digital displays tell you how to participate. One table, an interactive, digital four-top, lets you play as Dolley's dinner guest, where social prowess trumps stubborn politicking. You can choose from a variety of options — criticize, compliment, charm — to win favor and establish good relationships.
Aside from the exhibition space, the Center for Women's History will oversee a number of programs, including a research library, an education program that's developing a K-12 curriculum, fellowships, and an annual conference. More exhibitions are expected to open at the end of April.
Paley says the Center will continue to unearth women's narratives, not as a sidebar to American history, but as an important part of our country's story.