Indivisible
Week 5 Wrap: Giving Historical Context To Trump's Presidency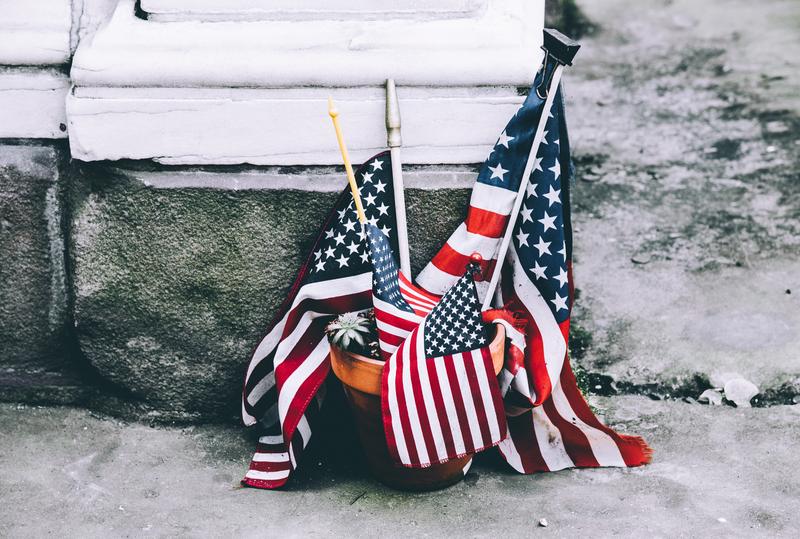 This week on Indivisible, we followed the theme of President's Day to bring historical context to President Trump's first month in office. 
Hosts Kai Wright and John Prideaux kicked off the week with a conversation on America's founding mission and how that myth has evolved over the centuries.
They were joined by Jill Lepore, a professor of American History at Harvard and a writer at the New Yorker. 
Callers offered their stories about what America means to them.
Tuesday's show was steeped in presidential history. Host Brian Lehrer talked to CNN Presidential Historian Douglas Brinkley, and NPR political commentator Cokie Roberts -- and the conversation inevitably turned to a comparison of Trump's leadership to former presidents.
On Twitter, listeners touched on the norms that have changed under President Trump.
@BrianLehrer #IndivisibleRadio @WNYC I mourn the death of the norm of America being a compassionate world power #Immigration

— MmmmMmmmGoot (@mgooty) February 22, 2017
@BrianLehrer #IndivisibleRadio there may be a new norm of more people getting involved in political conversations & voting in 4 years.

— Jeff Brown Pottery (@JeffBrownPotter) February 22, 2017
Wednesday took a stronger tone as host Charlie Sykes invited former world chess champion and chairman of the Human Rights Foundation Garry Kasparov talked about authoritarian power dynamics and whether that is creeping into America's political climate.
Callers reached out to us on voicemail about their experience living under authoritarian leaders.
Wrapping up the week, Thursday's show touched on a new reality facing the media: "alternative facts." Host Kerri Miller talked with guests James Shepperd, a social psychologist at the University of Florida, and comedian Hari Kondabolu. Hari made a great point about the difference between comedy and news:
One listener made an interesting analogy about bias and highways:
Thanks for tuning in this week. Remember you can listen to Indivisible Monday through Thursday at 8pm on WNYC and on over 160 public radio stations across the country. You can also subscribe to the show wherever you get your podcasts.