Gingrich to New York GOP: "Constant Noise Wins"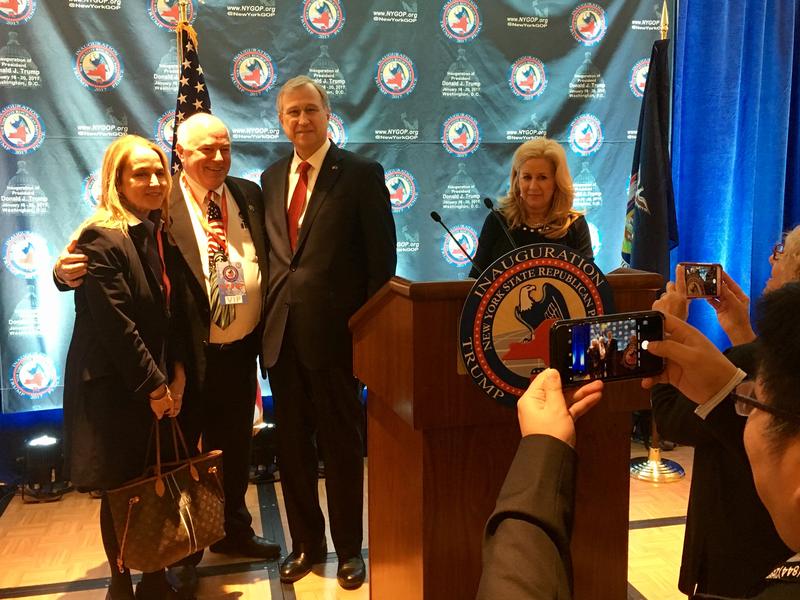 Former House Speaker Newt Gingrich told a gathering of New York Republicans Thursday that President-elect Donald Trump has the political skills to "be the most effective change agent we've seen in the presidency in quite some time."
Gingrich was the headline speaker at a New York GOP breakfast, one of a handful of events celebrating Trump's inauguration Friday. Gingrich ushered in a Republican Congressional majority with his "Contract for America" in 1994. He's also run for president and advised Trump's campaign.
Trump seems unpredictable, Gingrich said, because he doesn't make long-term plans. Instead, he reacts to problems or opportunities as they pop up "imposes his will, his intelligence, his creativity and then goes to the next one."
Trump took to social media early in the morning, called in to cable shows over coffee and had his campaign rallies carried live during the day. Trump kept everyone off balance during the campaign, especially the media, said the Georgia politician.
"There's a lesson here for the New York party," Gingrich said, "which is constant noise wins. The reason the media hates the tweeting is he goes straight past them."
Always a proud student of history, Gingrich said he sees presidential qualities in Trump.
"I tell everybody, if you want to have a feeling for Trump: He is one-third Andrew Jackson as a disruptor; one-third Theodore Roosevelt for pure energy; and one-third P.T. Barnum for selling all day, every day," Gingrich said.
Gingrich poked fun at out-of-touch journalists who struggled to grasp the Trump phenomenon. He also took a shot at members of U.S. intelligence agencies who have become politicized — prompting someone in the audience to shout they should be fired.