Gillibrand Wants Trump Admin. to Count Homeless Domestic Violence Survivors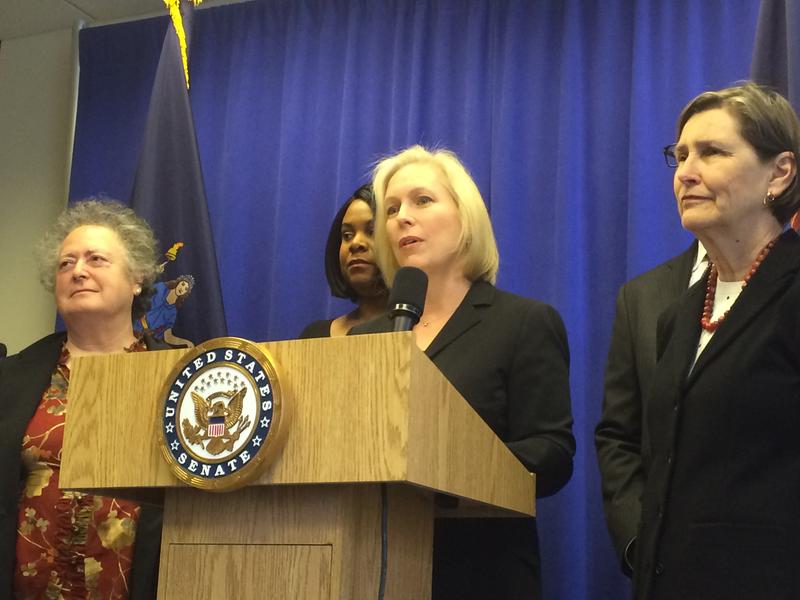 The junior senator from New York wants homeless survivors of domestic violence to be counted.
U.S. Senator Kirsten Gillibrand penned a letter to President-Elect Donald Trump asking him to require the federal government to break out the number of domestic violence survivors in its annual census of the country's homeless population.
Each year, the Department of Housing and Urban Development (HUD) requires localities to do an annual point-in-time count so Congress can make appropriate funding decisions. HUD requires certain demographic information to be tracked and reported.
"HUD already counts veterans, drug abusers and at-risk youth separately in its census of homeless populations because each of these groups has very specific needs," Gillibrand said Sunday at press conference in her Manhattan office. "Homeless victims of domestic violence deserve the same level of attention from HUD," she added.
In New York City, that annual homeless count is called the Homeless Outreach Population Estimate or HOPE count. The next count is slated for Monday, January 23rd. The city does not currently include homeless domestic violence victims in its annual reporting to HUD.
Gillibrand said that means current data for homeless domestic violence survivors is both inaccurate and incomplete. She specifically called out New York City, which reported 3,231 homeless domestic violence victims in its latest report to HUD. That information is missing entirely from its reports in 2013, 2014 and 2015.
In 2012, the city reported 7,676 homeless domestic violence victims — more than twice the number reported this year, when the overall homeless population is 42 percent higher.
The city's Social Services Commissioner, Steve Banks said, "Domestic violence is a major cause of homelessness."  
He added, "New York City has the nation's largest system of specialized domestic violence shelters, which was recently increased because of the need. The City strongly supports Senator Gillibrand's call for more resources to aid those driven from their homes by the scourge of domestic violence."