Soundcheck
The Pains Of Being Pure At Heart, Live At Gigstock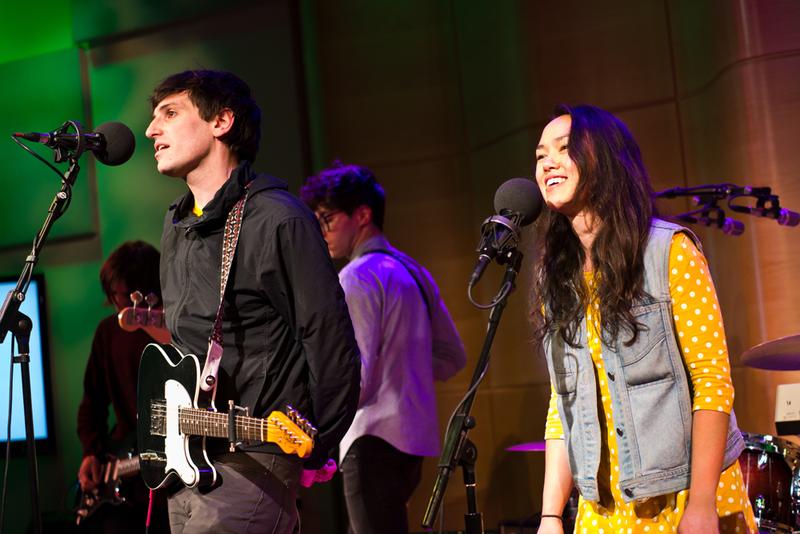 For one night, Soundcheck and the concert calendar Web site Oh My Rockness joined forces to present Gigstock, a mini-festival featuring two freaking awesome bands: The Pains Of Being Pure At Heart and Parquet Courts.
Led by singer, guitarist and lyricist Kip Berman, The Pains Of Being Pure At Heart will soon release its third album, Days Of Abandon. Since the 2011 release of the Brooklyn group's dream-pop influenced album, Belong, the band has re-imagined its sound and its lineup, and describes its latest effort as "joyful and full of light."
Watch the band preview brand new songs from Days Of Abandon live in WNYC's Greene Space.
Set List: