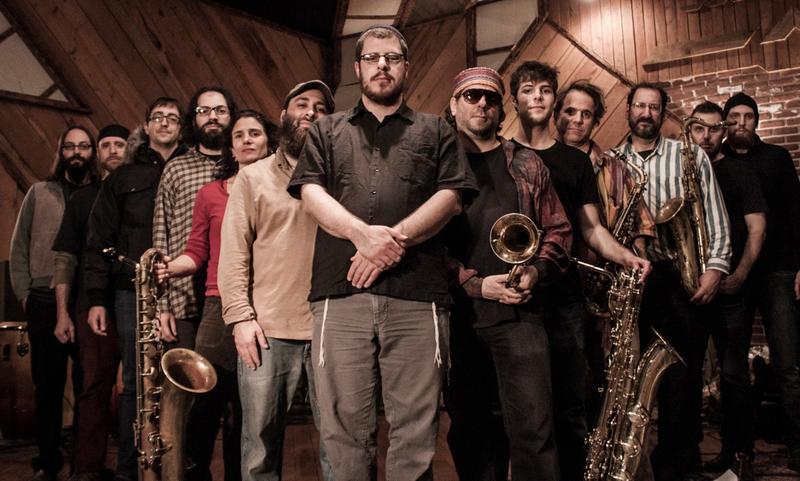 Gig Alert: Zion80 & No BS Brass Band at Brooklyn Bowl
Tickets: $12, 21+ over. Show at 8PM
Guitarist Jon Madof is a big fan of the late Nigerian bandleader Fela Kuti. Fela's band, with its funky blend of horns and drums, was called Africa 70. Madof's band is called Zion 80. Because while he sticks to Fela's Afrobeat groove, his band often plays traditional Jewish melodies. Zion 80 shares the stage with the wonderfully-named No BS Brass Band for a celebratory night of brass band mayhem at Brooklyn Bowl tonight.