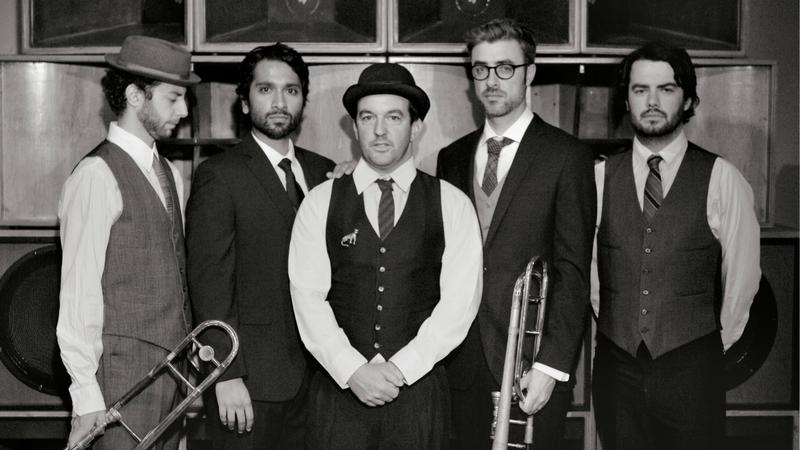 ARTIST: Super Hi-Fi
DOWNLOAD:
GIG: Friday night at Friends & Lovers ($8)
Super Hi-Fi stacks two trombones on top of a wicked rhythm section to create dub sounds inflected with jazz and funk. The band was a finalist in last year's Battle of the Boroughs at The Greene Space; catch them at home in Brooklyn tonight. Here's the bass-propelled song "Washingtonian" from 2012's Dub To The Bone.
Super Hi-Fi plays at 8 at Friends & Lovers in Brooklyn tonight. 
BONUS: Check out Super Hi-Fi, recorded live in The Greene Space last year: