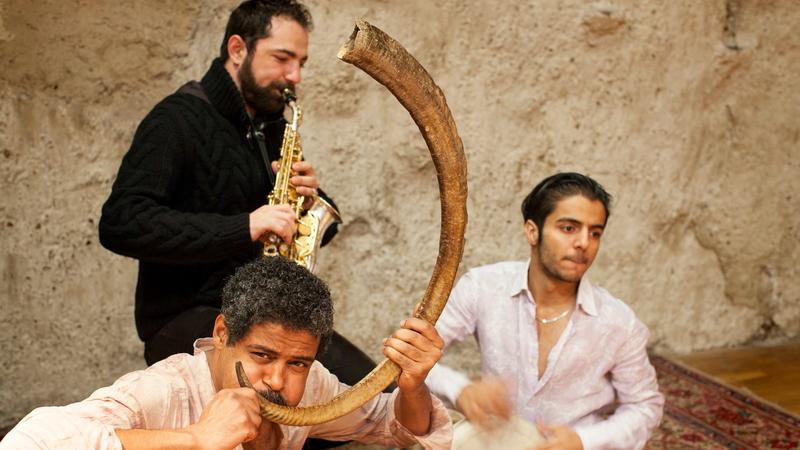 ARTIST: Saeid Shanbehzadeh, Basel Rajoub, Naghib Shanbehzadeh, Kenan Adnawi
DOWNLOAD: "Mina"
SHOW: Saturday at the Asia Society's Lila Acheson Wallace Auditorium ($30)
The news surrounding Iran and Syria as of late has been overwhelmingly about nuclear weapons and war. But tomorrow night, the two nations' common musical interests will be explored at an Asia Society performance called Sound: The Encounter. Four Iranian and Syrian performers will take the stage, including the Iranian bagpipe player and dancer Saied Shanbezadeh and the Syrian saxophonist/duclar performer Basel Rajoub. Download their piece called "Mina," which is the Arab word for harbor.
Download "Mina" above and watch a video below.