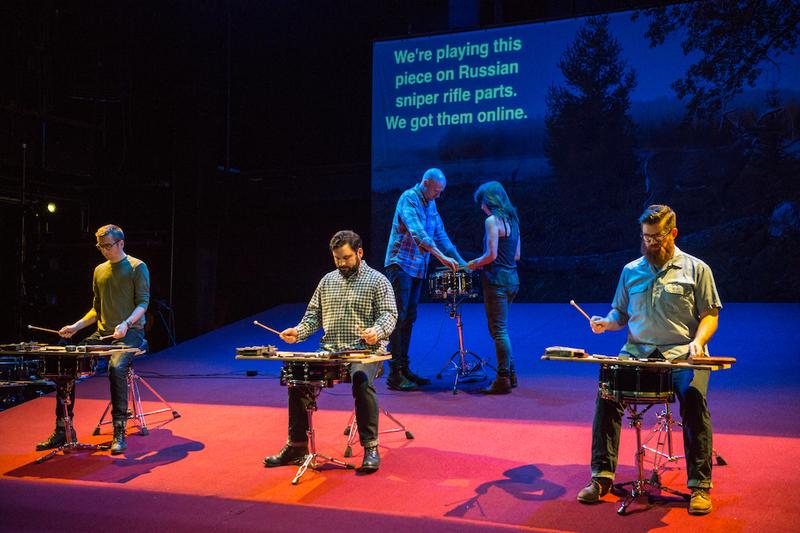 Gig Alert: SO Percussion at BAM
Tickets: $16-$35, 7:30PM
The quartet known as So Percussion takes a broad view of what percussion might mean.  In the past they've made music with pieces of lumber, different sizes of teacups, and in their new work, Russian sniper rifle parts.  Which, somewhat disturbingly, they ordered online. So Percussion's new piece is called "A Gun Show," and it looks at gun violence in America, through music, choreography, a slide show, and storytelling. A Gun Show, featuring So Percussion, is running at the BAM Harvey Theater through Saturday night.