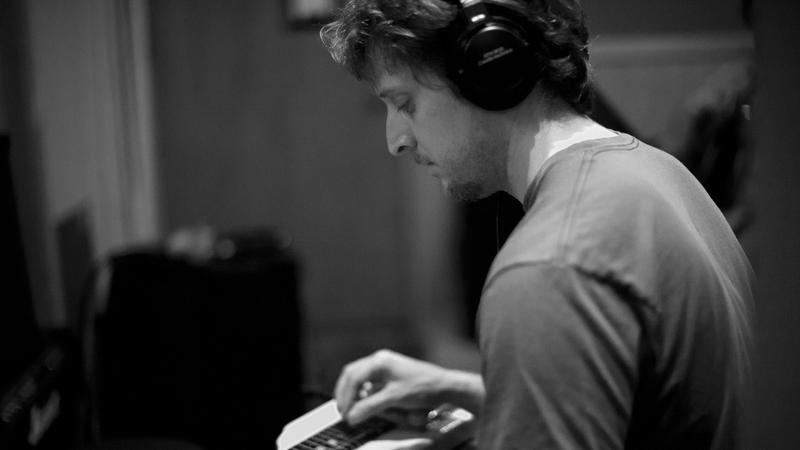 ARTIST: Raphael McGregor
DOWNLOAD:  
GIG: Thursday night at Freddy's
Raphael McGregor plays the droning lap steel guitar you hear in the background. His new album is called Fretless, and it features this song "TVM." If it sounds vaguely familiar to commuters, that's because the original melody is based on the sound of the printer on a New Jersey Transit Ticket Vending Machine –T-V-M, get it? Lap steel guitarist Raphael McGregor and his band is at Freddy's tonight.