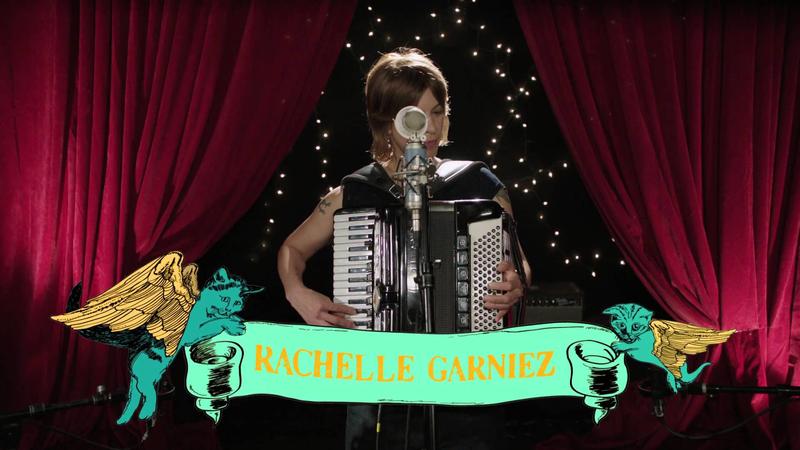 ARTIST: Rachelle Garniez
LISTEN: "Jean Claude Van Damme"
SHOW: Thursday at 8 p.m. at Barbes ($10 suggested)
Rachelle Garniez mixes smoky vocals with whimsical subjects. And tons of accordion. She's played with Rufus Wainwright and Dan Zanes, but she's truly at home in the dusky cabaret scene, playing classic Americana alongside her biting originals. Listen to "Jean Claude Van Damme" for a taste of the latter. Rachelle Garniez is playing tonight at Barbes. 
BONUS: Amy Poehler's "Smart Girls" YouTube channel featured Rachelle and her accordion: