Music Hub
Gig Alert: Project Americana ft. Bela Fleck, Abigail Washburn, & Co.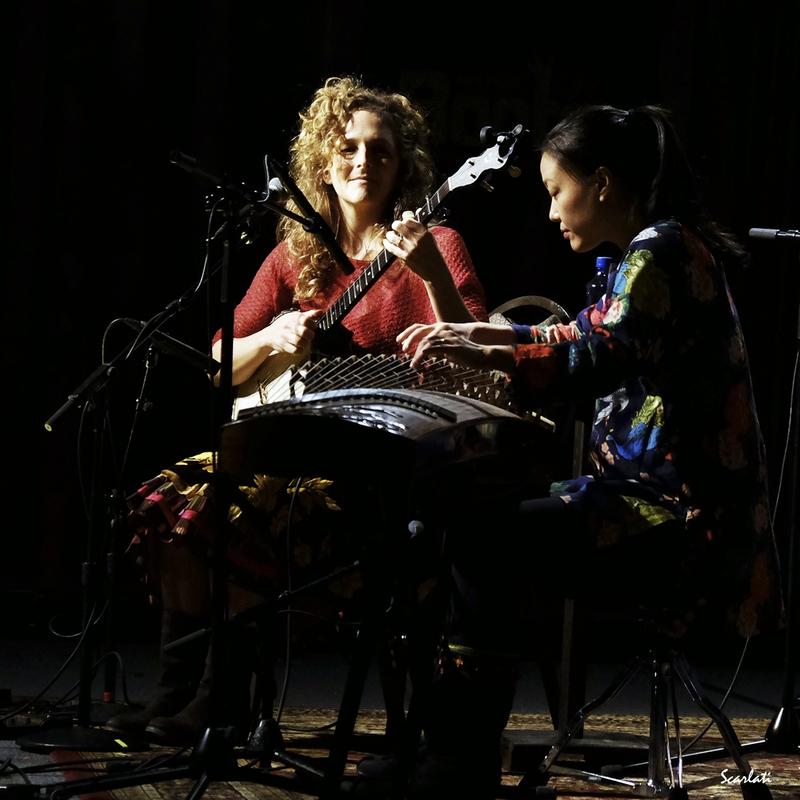 EVENT: Project Americana at Symphony Space
Bela Fleck is the rare artist who isn't just a practitioner of a particular instrument – in this case, the banjo. Rather, Fleck has come to be the public face of the incredible range and sound of an instrument traditionally associated with bluegrass. Pop, jazz, classical, blues, funk—he's covered a LOT of ground. As has his wife, the infinitely adaptable banjoist Abigail Washburn. Now, Fleck and Washburn are gathering an array of their many genre-hopping co-conspirators for a series of shows highlighting the banjo's enormous range. It begins tonight with a two man show featuring Fleck and long-time collaborator, bass virtuoso Victor Wooten. Monday night, Washburn appears with zither improvisor and pianist Wu Fei (see below). More details and shows at the link above.